In my previous blog article, I covered Rootworks' smart pillars, which create a strong foundation for The Modern Firm®. By applying these four concepts to your accounting business model, you build a high-performance practice that can lead your firm to a big win.
Our goal at Rootworks is to help you build the firm to support the life you and your team want to live. These four pillars guide you to create a firm that works from a modern business model, prioritizes its most valuable assets, protects business and client data, and creates a culture that attracts and retains stellar staff.
If this sounds good to you, let's dive into the first two pillars: Smart Firm Management and Smart Client Management.
How to implement a modern accounting business model
If you want to create a sustainable business practice that operates at peak efficiency, it starts with Smart Firm Management. Think of this concept as the "big picture." It's knowing what your ideal firm looks like and then laying an intentional foundation to get you there.
When applied correctly, Smart Firm Management enables you to implement a modern accounting business model, which includes the following.
Creating a standardized tech stack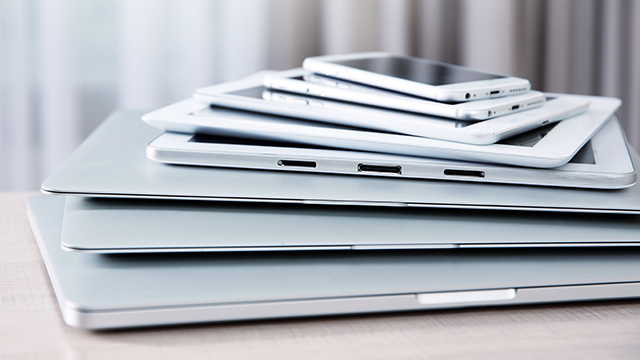 The availability of modern technology in the accounting profession has grown…and it can be overwhelming to determine the applications that work best for your firm. While you may be tempted to implement the latest and greatest tech, I implore you to consider what you need first.
Knowing what you need relies on your accounting business model (i.e., WHO you serve, WHAT services you provide and HOW you deliver your services). This requires thinking through your end-to-end process and determining how to make it 100% digital.
When you start to examine what you need, be sure you consider the following:
Once you've figured out what your firm needs, you can start building your tech stack. If you're a Rootworks member, our team has personally vetted the best accounting firm technologies available.
Optimizing workflows across departments and roles
Having a firm grasp of your accounting business model helps to streamline daily operations for your staff. It ensures that your firm is optimized with the right clients, tools and employees. Something that can help you achieve this is implementing the best practice management solution for your firm.
When it comes to practice management, you have to begin with the end in mind. Consider these three questions:
What do we want this solution to do?
What do we need this solution to do?
What are the nice-to-have features that aren't dealbreakers?
It's important to strike a balance between the needs of your firm, the wants of your firm and what's going to help expedite firm growth. When you're looking for the right solution, consider the following aspects:
Integrations. Does this solution integrate with the applications I currently use, especially my accounting and tax apps?
Functionality. Does this tool offer the functionality our firm needs to help streamline processes and workflows? Will my team use this solution? (Hint: Team buy-in is critical.)
Budget. Does this tool make sense based on our budget
Growth. Will your firm grow into full solution functionality, or will you outgrow the system when you begin to add more services or staff to your firm?
Before you invest in a new practice management solution, evaluate what you have now. Your current solution may have everything you need, but you're not taking advantage of all the functionality available to you. Or maybe it isn't set up properly. Either way, review what you have before you purchase anything new.
Enhancing broad practice management and market presence
The profession is rapidly evolving, and modern firms must have an intentional accounting business model in place. This includes:
Leveraging technology. The right applications can help your firm streamline processes. Automation tools can handle repetitive tasks (e.g., data entry, reporting), freeing up time to focus more on advisory services. The right tech stack enhances collaboration between your staff and your clients and allows your team to work from anywhere at any time.
Zeroing in on specific niches. Firms can differentiate themselves by focusing on specific niches, such as dental offices, churches, optometrists or construction. Narrowing your focus helps firms create a competitive edge. Catering to specific niches can help deepen industry knowledge, better understand situations or challenges specific to the industry, and offer tailored solutions to clients.
Prioritizing your ideal clients. Firms should focus on their ideal clients (i.e., the clients they're good at serving and love to serve). Then continue to build strong relationships with these clients to grow your business via cross-selling and upselling value-added advisory services.
Doing these three things helps firms become more efficient—and helps you focus on growing the business, instead of just maintaining it.
How to prioritize your firm's most valuable assets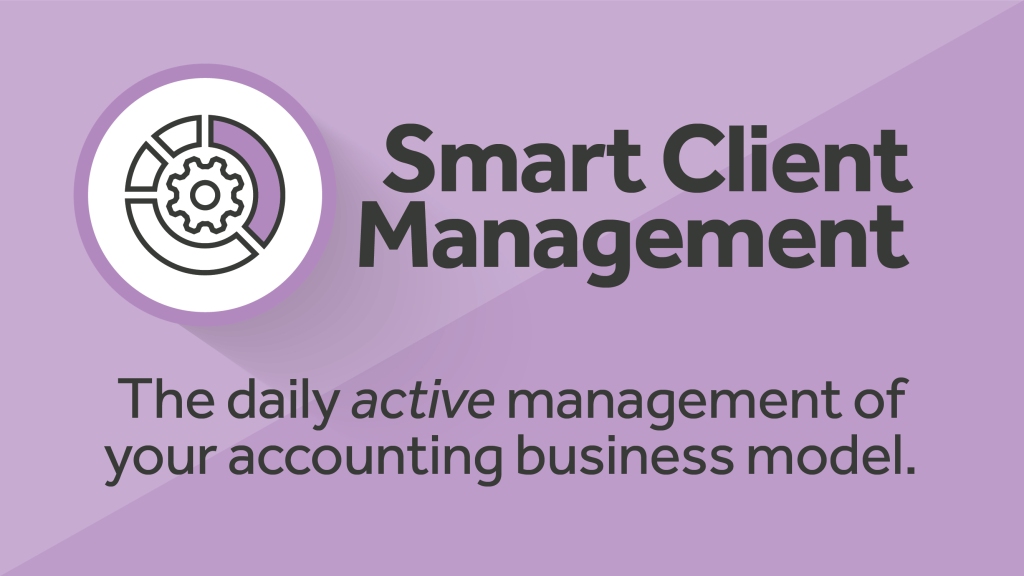 Traditionally, firms took on any client who called or walked in the door, grudgingly made their peace with long and grueling tax seasons and relying on tax season revenue to carry them through the year. Unfortunately, this way of doing things is outdated and leads to your firm running you, instead of giving you more control. Fortunately, there's a fix for this.
Simply put, the concept of Smart Client Management is the daily active management of your accounting business model. It helps you to prioritize your firm's two most valuable assets: your client list and your team.
What implementing Smart Client Management looks like
Curating your ideal client roster. This includes running through your entire client list and identifying your ideal clients. It also means only retaining the clients who are a pleasure to work with, who pay on time, who use the applications in your tech stack and who purchase additional services from you.
Increasing recurring revenue. Relying solely on tax season revenue causes too much pressure and stress on you, your firm and your team. Reducing the number of tax returns processed allows you to focus on productizing services and creating recurring, year-round revenue.
Creating a sustainable work environment. Start working toward tax seasons that aren't awful. This means creating tax return levels, determining your tax client capacity and reducing the amount of time spent doing tax returns during busy season.
It's also removing non-ideal clients and learning to holistically serve your ideal clients, so you're lessening the workload.
Taking the steps to create your ideal client list, increase recurring revenue and cultivate a work environment where people want to stay, shifts the focus to your firm's most valuable assets.
Start working smarter
Every firm has the chance to start creating a business that supports the life they want to live—including yours. Put intentional thought into your accounting business model and begin implementing changes to help your firm run at peak efficiency while prioritizing your two most valuable assets—staff and clients.
And while you start working on practicing our first two smart pillars, stay tuned for part two (and the remaining smart pillars) so you can continue building the firm of your dreams.