Building a tech stack for a modern firm is more important than it's ever been. Cloud-based technology isn't the way of the future—it's the here and now.
Why? Because technology affects every area of a firm, from broad operational efficiency and the ability to offer advisory services based on real-time data insights to staff retention and client experience.  Now's the time to get modern—and your technology is at the heart of it all.
However, before you jump in head first, make sure to properly plan. You first have to define your firm's broad vision. This includes the products and services you sell, the clients you want to attract (i.e., your ideal clients) and staff needs (think end-to-end automated workflows and the ability to work virtually).
Proper planning will help you determine which solutions are must-haves in your modern accounting tech stack. Here are three tips to get you started:
Define your products/services. Before investing in multiple solutions for accounting firms, you must first determine what you want to sell. Your products and services should be repeatable for ease of scaling your business. Remove one-off services that don't bring value to your firm.
Identify your ideal clients. Does your firm retain clients that don't utilize your core products—like advisory? Or do you have clients that you only see once a year (i.e., tax season)? If so, these aren't ideal clients. Start to move away from one-off services and actively recruit clients in need of long-term, high-value advisory support.
Determine staff and client needs. Modern firms offer virtual work options for staff and paperless interactions with clients. Evaluate where your firm is in terms of offering a frictionless experience at every level of service. This will help you identify must-have technologies.
Once you've defined your firm's needs, you can get started on tech stack planning. Keep reading for sound advice on implementing the right technologies to move your firm to modern status.
Get in the cloud and build your accounting firm tech stack
First things first–if you're not in the cloud, it's time to make that move. Don't limit your firm to a stand-alone technology suite that runs on local computers. This only creates more work for your team and a fractured experience for both staff and clients.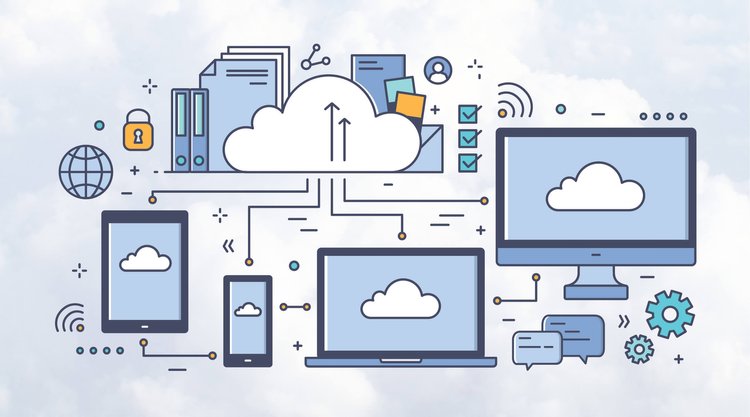 Use the following list as a guide as you build a modern firm tech stack that meets your unique needs:
Dynamic website. Being modern starts with your firm's website. Ask yourself a few key questions to ensure your website stacks up:
Is your firm easily searchable?
Is your site mobile-friendly?
Does your site offer helpful, educational content?
Does your website clearly communicate your product offerings?
If you answered "no" to any of the above, get in touch with the Rootworks team so we can help you build a modern, dynamic website.
Team-oriented work tools. Move to cloud-based team tools that your staff likely uses every day. Microsoft Office 365 and Google offer browser-based tools to make collaborating across all document types easier. Whether you're Team Microsoft or Team Google, you have great options:
Sales presentations: Microsoft PowerPoint or Google Slides
Spreadsheets and pricing calculators: Microsoft Excel or Google Sheets
Documentation: Microsoft Word or Google Docs
Team collaboration tools. Help your staff leverage more secure modes of communication. Consider these apps for secure, real-time communications in a virtual world:
Slack and Microsoft Teams represent top-notch platforms for instant messaging among staff (and clients if you choose).
Zoom is a leading video conference app that supports face-to-face virtual meetings among staff and with clients.
Calendly is a leading online scheduling platform for quick and easy appointment booking. And bonus! It integrates with Zoom.
Cloud storage. For non-transactional financial information—tax returns, financial statements, insurance policies, real estate documents—use cloud storage tools like Google Drive or Microsoft OneDrive. Documents are easily accessible at any time, including access from mobile devices.
Accounting platform. QuickBooks® Online (QBO) is the leader in cloud-based accounting software. Boasting robust APIs and integrations, it should be at the core of your tech stack. QuickBooks Desktop is another option if hosted in the cloud.
Proposal creation and digital signature apps. Invest in technology that streamlines how proposals are created, delivered, tracked and e-signed. Proposable is a leading solution for firms, offering the ability to sync client data with your Customer Relationship Management (CRM) system and process payments for an approved proposal—all in one seamless transaction.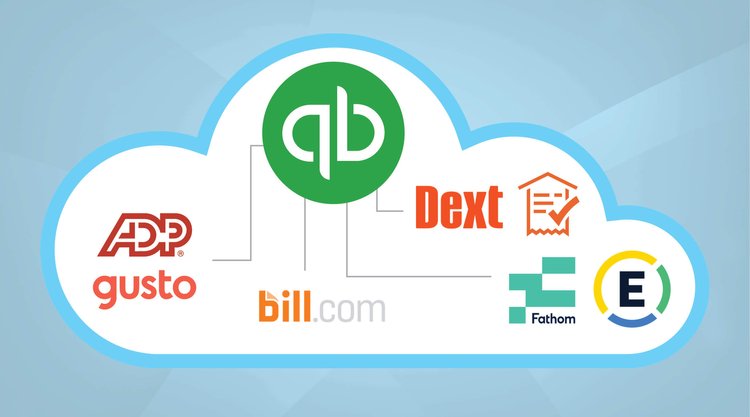 Integrated apps. Continue to customize your tech stack to support an automated, streamlined environment. Consider a few examples that support a frictionless client experience:
Payroll: A few top solutions include RUN Powered by ADP® Payroll for Partners, QBO Payroll and Gusto. These applications also integrate with QBO.
Accounts payable and receivable transactions are made easier with a robust tool like Bill.com.
Receipt management is best handled with powerful apps like Dext's Prepare with Receipt Bank.
Employee expense reimbursement is highly simplified with a leading app like Expensify.
Real-time reporting. Reporting extends beyond month-end financial statements. Offer clients real-time key insights using a cloud-based app like Fathom, which also integrates with QuickBooks Online.
Centralize your data
Because cloud-based systems integrate and "talk" to each other, the end result is full transparency into the data. When information flows from system to system, this allows you to centralize data, so you know that you're always looking at current, accurate numbers.
And, of course, real-time data access allows you to provide clients with deeper insights and proactive advisory services that helps drive their financial success.
The days of long month-end close and outdated numbers is over. With a modern tech stack, you can move away from looking at the past (financial statements and reports based on older data) to forecasting the future. But to do this, you have to work within a cloud-based technology infrastructure where data is centralized and available in real time.
For example, using an application like Fathom allows firms to pull on-demand reports using up-to-the-minute data. Fathom enables you to create highly attractive charts and graphs that highlight performance trends and help business owner's easily monitor key performance indicators (KPIs).
Finally, don't forget that machine learning and AI are the future. The more data you track, the more detailed and informative your reports will be. Also, machine learning can provide trends and possible outcomes or predictions based on past and current data. What client doesn't want this level of insight?
Limit friction for staff and clients
A core goal should always be to offer a frictionless experience for both staff and clients. Everyone is looking for convenience and time savings. Operating within an advanced technology ecosystem, you set your firm up for success because staff and clients demand automation, efficiency and as little paper as possible.
For staff, removing friction also means offering work schedule flexibility. When you adopt modern technologies, you can offer virtual work options and pliable schedules. Today's staff want more work-life balance, and with the right technology, you can offer it.
For clients, the right tech stack mitigates work and provides on-demand access to technology, real-time data and communications, all in a centralized hub: Your website. Offering one place to push out timely content, submit online payments, document sharing, self-help resources—and the list goes on—makes your firm stand out from the crowd.
And one last thing: Include applications that provide not only a dynamic online experience but are mobile-friendly. Giving your clients the peace of mind that they have access to important documents and tools within the palm of their hand at any time is invaluable—and expected.
Bringing it all together…
Technology is at the heart of every firm and going cloud-based is at the heart of being modern. Stand-alone software is clunky, forces manual and tedious processes and doesn't support seamless collaboration and automation.
While building a modern tech stack may feel like an overwhelming task, it can be done. Will it take time and patience? Of course. But the benefits are virtually endless including automated, standardized workflows; seamless collaboration and communication; the ability to support virtual work options; immense time savings; and so much more.
We know the amount of time it takes to find and vet the best applications, which is why we've started the work for you. All that's left is building your unique tech stack with the cloud-based solutions of your choice.