It's no secret that being part of the accounting profession has its challenges. Firms share many struggles—from never-ending tax seasons and staff burnout to cumbersome workflow processes and outdated business models. If you're dealing with these challenges, too, know that you're not alone.
Maybe you know you need to make changes in your firm, and you're ready to start…but aren't sure where to begin. That's where an accounting firm coach can be extremely beneficial to your firm. Not only are they knowledgeable about the accounting profession, but they have first-hand experience with proven solutions that help other firms grow.
If your firm's growth feels stagnant and has no clear path, investing in an accounting firm coach could help you attain the firm of your dreams. And here are four reasons why you need one.
Reason No. 1: Coaches are knowledgeable about the profession
Some accounting firm coaches have accounting experience—whether it's tax preparation, accounting software implementation or even a career that started in the tax and accounting profession. Their backgrounds provide them with a great foundation and understanding of accounting principles, practices and regulations. And those without accounting experience have come from many transferable backgrounds, such as teaching and business.
Coaches work with firms each day and stay updated on what's happening within the profession. This gives them valuable insight into the day-to-day operations of other accounting firms, which allows them to see:
What strategies may or may not work.
The best technologies available to streamline workflows and processes.
The challenges other firms are facing.
Being privy to this information allows accounting firm coaches to extend their understanding of the profession—and provide valuable guidance to their clients.
Reason No. 2: Coaches create accountability
As with many things in life, having an accountability partner can help you achieve greater success in meeting your goals. But did you know that some research shows that if you consistently check in with your accountability partner, your chance of success rises to 95%? 
"After attending my first Rootworks event, I knew that if we could just change our firm to align with the Rootworks vision and blueprint, we could do something great. After years of guidance on business model, technology, culture and more, we have flourished in so many ways. Today, for the month of March alone, we billed as much as we did in an entire year back when we started with Rootworks. Rootworks matters to our firm!" – Bruce Berndt, Berndt CPAs
If you consider where you'd like to see your firm succeed now or in the future, an accounting firm coach can help you get there.
Starting with your discovery call, coaches immediately focus on how—and where—they can create accountability within your firm. If you're a firm owner, your team is accountable to you…but who are you accountable to? You have a great idea of where you'd like to make improvements, but maybe you're not sure how to make, or even execute, an action plan.
That's where an accounting firm coach (i.e., your accountability partner) comes in.
During your coaching sessions, your coach keeps you accountable by:
Establishing clear goals and objectives. Identify your business model (i.e., who you want to serve, what services you want to provide and how you'll deliver those services) and set attainable goals you want to achieve.
Tracking progress. Learn what's going well (and maybe what isn't) with consistent coaching calls and by identifying specific performance metrics.
Providing feedback and guidance. Discover where you can improve based on your goals and objectives, and receive suggestions on strategies that can help you meet your goals.
Meeting with your coach consistently will help keep you accountable so that you can create the firm you've always wanted.
Reason No. 3: Coaches act as a sounding board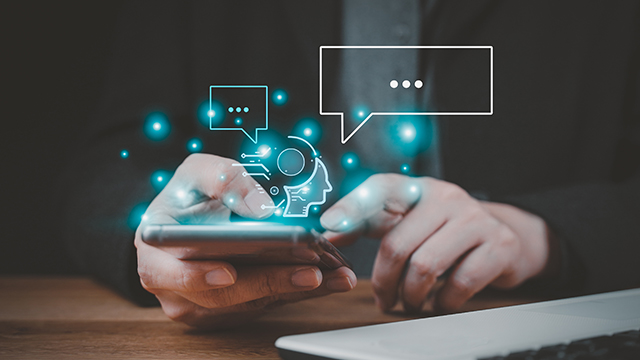 Do you ever find yourself wanting to bounce ideas off someone who's knowledgeable about the profession, but speaking with a competitor just isn't an option? Well, an accounting firm coach can help you with that. Coaches speak to many firms and have insight into what's working or not working for other accounting professionals.
Maybe you're looking to pare down your non-ideal client list, but you're not sure of the best way to go about it. Or you need help defining a client onboarding checklist. Your accounting firm coach can provide suggestions on what has worked for other firms and what pitfalls to avoid. Or maybe you're thinking about creating a career path for each staff position to help with your recruiting efforts. Your coach will help you brainstorm, refine processes, and offer tips and tricks that have proven successful for other firms.
"Without the help of the Rootworks team, we wouldn't be where we are today. We've had some of the smoothest tax seasons in our history since joining because we now have the right technologies and defined, structured processes in place. We can't thank Rootworks enough for helping us become a better accounting firm!" – Deanna Rubano, AccuPro Advisors
Reason No. 4: Coaches are a trusted partner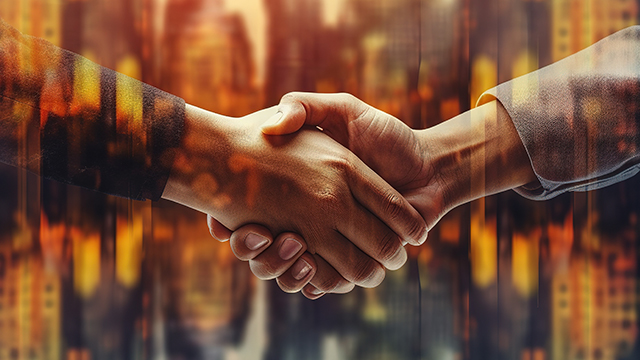 Last but not least, accounting firm coaches are trusted partners. Sometimes they're therapists and sometimes they're mentors. Coaches have first-hand knowledge of how other firms are improving, and they want to see your firm succeed, too.
They're also the trusted partner who will tell you how it is. Have you gotten a little behind when it comes to staying on track to achieve the goals you've set? They'll let you know. Have you missed three coaching calls in a row? They'll give you the tough love you need to get back on track. Have you met or exceeded a goal? They'll cheer right along with you!
Coaches want to help you make changes and improvements so they can see your firm succeed.
Team up with an accounting firm coach
Coaches are accountability partners, sounding boards, cheerleaders, therapists, trusted partners…the list could go on. As a Rootworks coach myself, I want to see you succeed. Your successes make me proud, and I'm here to not only help you put in the work to create the firm of your dreams, but I'm also here to put in the work to get you there.
"I was able to create a scalable, profitable practice with the help of the Rootworks team. I live by their mantra 'Build a business that supports the life you want to live.' That's what I'm able to do now!" – Jeremy St. Clair, JSC Advisers
If you're a firm owner or Rootworks member who's feeling stuck with where your firm currently is, schedule a coaching call.
Recommended next