What would it look like if your firm's business model supported the life you want to live?
Would it be 45-hour work weeks during tax season? How about working remotely from anywhere in the world? Or being home for dinner every night? Or making it to your kids' sporting events or dance recitals?
Only you can answer these questions. But I can tell you that it is possible to achieve the life you want by creating a modern accounting firm.
There are five traits to a modern firm, and they all support your firm's two most valuable assets: your client list and your team. Now, let's start building your modern firm, so you can begin living the life you want.
An intentional business model
Building an accounting firm that supports the life you want to live starts with creating an intentional business model that answers three questions:
WHO do you want to serve?
WHAT do you want to sell?
HOW do you want to deliver those products and services?
If you're taking on any client who walks in the door, selling the client whatever they ask for and adopting the technology these clients use, you've created a passive business model. (Spoiler: That won't support the life you want to live.)
Take time to really think about changing your business model. Start with your client base and ask yourself these questions: "Of these existing clients, who do we consider ideal? Who are the ones we love to serve and are good at serving?" (Rootworks members: We can help you find your ideal client.)
Then, figure out the accounting services you want to offer. Want to cut back on the number of 1040s your team takes on? Do it. Want to offer more advisory services? Do it. You get to decide the products and services you want to provide—not the prospective clients who walk through the door.
Last, consider the accounting software and technologies that will help you deliver those products and services. Choose cloud-based applications that will streamline your accounting practice workflows and create an elevated, seamless customer—and staff—experience.
A firm control over tax season
Running a modern accounting firm means taking control of tax season. It means you're being intentional about the number of 1040s you take on and how many hours per week your staff works. One way to do this is by calculating your tax client capacity. (Here's how you can do that.)
Dumping tax season completely won't be on the list of modern accounting firm strategies. But taking control of it will present more opportunities for your firm and your staff—like growing your service offerings, not working 50- to 80-hour work weeks during busy season and creating a business that supports the life you want to live.
A holistic customer experience
Offering your clients a holistic customer experience starts with knowing your ideal client. These are the clients you enjoy serving and who purchase your services often, spend a considerable amount of money with your firm, pay on time and use your tech stack.
It's also about knowing how to serve them, by anticipating their needs and proactively providing them with services that will benefit their business. That stems from knowing the types of clients you have and offering them exactly what they need—financial planning, retirement services, budgetary needs, payroll, etc. They'll come to you for everything that can help them fill any gaps and grow their business.
What's an important byproduct of a holistic customer experience? Establishing the WHY in your firm. People are looking for a sense of purpose in their work, and creating this holistic experience takes their job from a passive task list to an active role in providing financial health to your firm's clients.
A people-driven culture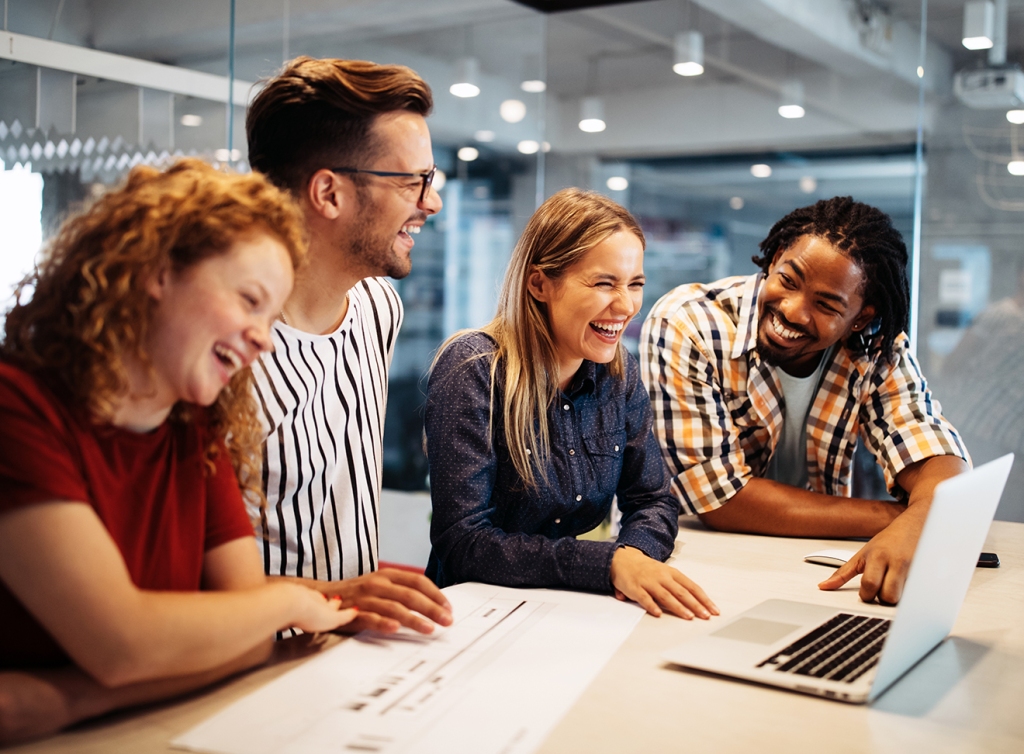 Culture is such a buzzword, I know. But for your firm to become a modern accounting firm, it's important to cultivate a healthy, sustainable people-driven culture. What does that look like?
It starts with providing clarity around the expectations of the firm—from your business model to job expectations for every member of your firm. Then, it looks like allocating time, money and resources toward creating a healthy culture so you can prioritize your staff. That may include having a staff member act as a Culture Coordinator to ensure that people are a priority.
Why is a people-driven culture important? Not only is it a trait of The Modern Firm®, but it also helps attract and retain incredible talent, saves time and money in recruiting, makes everyone happier and satisfied in their jobs, and helps maintain your ideal clients.
A firm that supports the life you want to live
You have the power to create a firm that doesn't consume your life. Maybe it sounds trite, but we can confirm that the byproduct of a modern firm is joy and happiness—because these firms exist in today's accounting profession.
I know it sounds scary. We all have a fear of change.
Believe me, I understand the anxiety about cutting revenue by reducing the number of tax clients during tax season. It's hard to see the big picture when you're focused on the nitty-gritty of every day. But we've seen it happen time and time again with Rootworks members who are now operating as modern firms.
Take the first step toward modern
Defining the WHO, WHAT and HOW begins the journey of creating a business that supports the way you want to live. Start your own journey by watching our webinar on The Modern Firm.
The opportunity is there. Are you ready to take it?
Recommended Next