One space, one place: A new perspective on the cloud
Once upon a time, the tax and accounting profession's tech stack consisted of the Microsoft Excel spreadsheet and a One-Write Plus software application (I bet that takes you back a few years). And it was good.
Then software vendors popped up everywhere, solving individual problems like tax preparation, client accounting, payroll and the like. Still good, since it was more efficient—even though there were more solutions to manage.
But then…
---
The importance of investing in staff development
When you think about the most valuable asset of your firm, what comes to mind? Your tech stack? Your office space? While these play a large part, there's really just one thing that matters the most: the people.
Which people? Your clients, of course; the firm couldn't exist without them.
But your staff is every bit as important. And when your team is provided with a setting that allows them to thrive and grow, the byproduct is a firm that runs efficiently and provides top-quality service to your clients…
---

Nurturing success: The crucial role of staff retention and development
In the competitive world of business, small to medium-sized accounting firms often find themselves juggling numerous responsibilities. Among these challenges, two aspects stand out as paramount for long-term success: staff retention and staff development.
If you're a Rightworks Academy member, or you've read these Thought Leader articles previously, you'll know one of our mantras is that a firm's two most valuable assets are its client list and its staff. Many firms put a great deal of intention into selecting their client list, only to find themselves unable to develop and keep their best staff members…
---
Be careful what your kids bring home from school
For decades, it was head lice. The warning would go out every September: "It's back to school time, and some kids seem to have been playing in the city dump or with mangy animals all summer. Their heads are crawling with little critters that love to jump from one unsuspecting scalp to another." (Paraphrased, of course.)
But today, a different kind of scourge is set to affect schools as classes begin for the fall. Fortunately, it won't make kids sick. But it could still do some serious damage…
---
Sharing your firm's culture on social media: Tips and perks
Wondering how to let the world in on your awesome firm culture? We've got your back.
Sharing your work vibe on social media isn't just about cool pics—it's a way to amp up your brand, hook in followers and attract top talent. Check out these quick tips for mastering the culture-sharing game and reaping those business benefits…
---
Say Thank You for Everything: The secrets of being a great manager – strategies and tactics that get results
by Jim Edwards
The 4 Stages of Psychological Safety: Defining the Path to Inclusion and Innovation
by Timothy R. Clark
Social Media Marketing Workbook: How to Use Social Media for Business
by Jason McDonald
Winning with Artificial Intelligence: Seven Points Business Leaders Don't Know about Competing with AI
by Dr. Militza Basualdo
---
---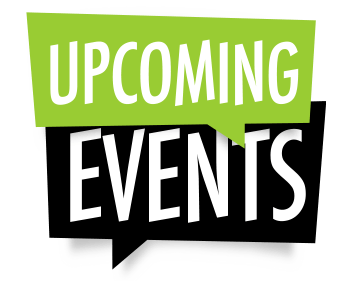 Events for Rightworks Academy members
Check out these events exclusively for Rightworks Academy members.
Upcoming webinars
September 20: Staff retention and development series Part 2: Creating mentorship and retention plans
September 28: Customer Success update webinar
October 4: Fall resource update webinar
October 17: Marketing Solutions webinar: How personal engagement can increase organic leads for your firm
October 18: Client relationship management (CRM) series Part 1: Managing client relationships with a CRM strategy
October 19: Fall cybersecurity update webinar
See the entire webinar schedule and register at Community > Events > Webinars in your Rightworks.com account.
Inspire conference
Sarasota, Florida
November 28-30, 2023
The agenda is up for Inspire—the capstone end-of-the-year conference exclusively for Rightworks Academy members. Join your fellow members and the Rightworks team for fascinating, information-packed conversations around trends in the profession, best practices, technology updates and so much more.
Learn more at rightworks.com/inspire-2023/.
---
Events for members and non-members
Not a Rightworks Academy member yet? We have you covered with live and on-demand events where you can learn more about Rightworks and the latest hot topics in the profession.
Visit rightworks.com/webinars for a continually updated schedule of events.
In the spotlight this month:
Avoiding the most common cyberattacks your firm faces
On-demand webinar
The cybersecurity industry is growing at an alarming rate, putting pressure on firms and small businesses to continuously guard against an attack. Understanding the threats your firm and business face can help you better prepare for the dangers that threaten your livelihood. Listen in as Darren Root, CPA, CITP, CGMA and the chief strategist of Rightworks, and James Walsh, CIO for Rightworks, discuss the most common threats.
Register at rightworks.com/community-academy/events/.
CPA Practice Advisor's 2023 Ensuring Success
Livestreamed conference
December 6-7, 2023
Meet your year-end CPE requirements from anywhere, on any device—no cost, no travel, no hotel! CPA Practice Advisor's two-day, livestreamed interactive continuing education sessions feature an exciting lineup of well-known accounting profession speakers.
Register now at ensuringsuccess.com/.
---
What's new on the Rightworks blog?
Looking to harness the power of digital marketing for your firm? Wondering how to keep your social media feed well-fed? Today, more than ever, you need to stand out from a sea of competitors online. And the Rightworks blog has information you can use to do just that. Check out our newest posts, and don't forget to bookmark the blog so you can stay updated on everything you need to know.
Read the latest posts at rightworks.com/blog.
---
Attention accounting professionals!
As our Proposals Team continues its mission to create custom-built tools for accounting firms, they're working hard on a new proposal solution that's under development.
They'd love to talk to Rightworks Academy members and other accounting professionals to ensure they're addressing your pain points in creating, sending and tracking proposals…and that they're streamlining the process to meet your needs.
Interested in learning more? Check out the information here.
---
Milestone member anniversaries
It's time to recognize the Rightworks Academy member firms that have reached their first, fifth and tenth anniversaries! Help us wish the following firms a Happy Anniversary:
1 year
Tony H. Tarabay, CPA
Clover CPAs & Consultants, LLC
Stranger Tallman & Lautz Accounting
CD Tax & Financial
Craig L. Elggren, CPA
Morrow and Company Ltd
Platinum Group
Moxy Accounting LLC
SBW & Associates, PC
Kapadia LLP/ CPA 4 Drs
Moderhak and Associates PC
5 years
Capstone CPAs
Korhorn Financial
Four States Payroll
True Wealth Design
10 years
Collins & Ganley PC
Sanderson CPA, PLLC
InSource CPA
Buss CPA PC
Norman, Graham & DiGangi PC (Norman & Graham CPAs)
Baker, Overby & Moore Inc P.S.
Finsight Global (Abaque Financial Solutions)
Booth, Davis & Associates
Hightower CPA
Congratulations on your success, and we look forward to celebrating many more anniversaries with you and your teams!