Firms are making plans to embrace automation, but the concept is still a little fuzzy in the accounting profession. What does automation mean for accounting firms, anyway? Is there such a thing as automated accounting, and if so, what does it look like? 
Accounting isn't a fully automated profession, but it's making traction. Accounting professionals provide services that go far beyond entering data from spreadsheets into tax applications and the processing of basic tax returns—tasks that are readily handled by automated accounting software. 
Automation definitely has a place in accounting. And your firm can use it to their advantage by eliminating manual processes and reducing data input errors. Automate processes effectively and you can improve client service and make the employee experience more appealing. Those are important goals for any business owner.  
Manual Accounting is the Past; Accounting Automation is the Future
Firms that haven't developed automation strategies are falling behind those that have. Completing accounting tasks with an automated accounting system is an efficient method for dealing with clients' taxes and financial data. 
It also helps you deal with your own internal financial reporting and expense management.  
And you don't necessarily have to spend a bundle on automation software to get results. You just need to develop a strategy that's right for your firm and execute it. Resources like the following can help you get started.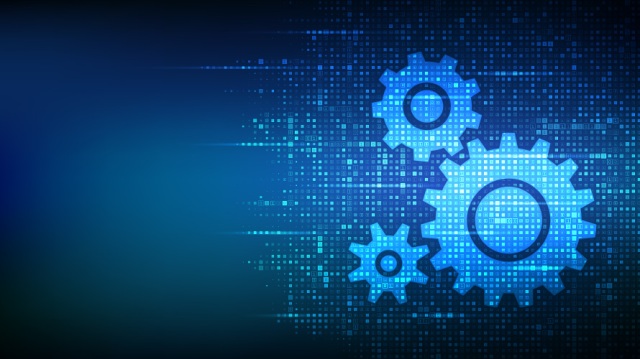 Look to These Sources to Learn More about Automated Accounting
Automation is a word often associated with factories or supply chains, but the concept definitely belongs in your accounting firm as well. And if you think introducing automation to your firm will cost a lot of money, think again—in many cases, you can find new uses for tools you already have. 
Check out this eBook to discover which processes you can automate now and how to get where you need to go. Also, learn how automated accounting can help you achieve your firm's goals: to provide better client service, recruit and retain employees, and work more efficiently.  
So, let's get into the details. What are some of the specific automation tools available today? How should you choose what's right for you? And how can you successfully implement tools without disrupting your firm? 
Gene Marks, CPA, discusses those topics and more in this webinar. He covers the software, hardware, platforms and services you should be looking at as you automate critical processes in your firm.  
Your employees might grimace at the word "automation," thinking you're trying to replace them with software. Of course, that's not the case at all. Automation should empower staff to better serve clients while working more efficiently. It should make their lives easier while also making them more productive. 
Read this blog post to discover some of the common myths about automated accounting and learn why they're just not true. Also, find out why firms that haven't automated absolutely must—and how automation is a boon for (not a threat to) your employees.  
Your firm is awash in data. Are you using it to your advantage? Automation can help. So can the right strategies for working with big data. You can use the data you have to improve client service, recruit and retain employees, and maybe even relieve some competitive pressure. 
Read this eBook to understand where automation fits into your firm's strategy for big data and why harnessing the information you have is so important.  
Getting started with automation doesn't have to cost a lot. But if you want to get the most out of automated accounting, you certainly have the option to make some big investments for your firm.  
This eBook delves into multiple types of technology investment, including automation and one of its components, artificial intelligence. Read it to discover how best to shape your firm's technology budget and strategy.  
Find out what Right Networks can do to improve your firm through automated accounting. Contact us today.  
Recommended Next