Automation is Central to Running a Modern, Highly Efficient Firm.
Continuing to operate within outmoded, manual-based processes is no longer sustainable…especially as firms continue to wrangle with the "The Great Resignation" fallout. As if staffing issues weren't already a plague on the profession. Can you get a break already?! 
Here's the straight 411: Automation is everything. It drives efficiency to new levels. It supports a rich client experience. It just makes work life easier for you and your team. These are the facts, which is why it's important that you don't give in to the fear and misrepresentation surrounding automation. You know…the notion that it's too expensive; it's only for larger businesses; it replaces staff (machine over human…no, not the case). 
The days of "doing things because it's the way it's always been done" need to end. It's time to usher in end-to-end automation—the great emancipator from inefficient workflows and overworked staff. The killer of manual tasks. The driver of unprecedented efficiencies. And the answer to balancing workloads and elevating staff to higher-value work. 
Accounting firm automation. It's where it's at.
Read on to learn more about the myths of automation…and dispelling them. Then be sure to click through to Accounting Today's detailed article on this very topic, Accounting firm automation: Elevation over elimination, authored by noted thought leader and firm owner for 30+ years, Darren Root. 
Dispelling Common Automation Myths
The first step is realizing the problem. And when it comes to automation, the main problem with moving forward can often be summed up in four little words: Fear of the unknown. Will it be too expensive? Isn't it only for bigger businesses? Will it lead to replacing my people? 
Not at all. Read on to see why… 
Myth: It costs too much, and it'll take too much time (meaning only big businesses can afford it)
Cloud-based solutions are readily available to the accounting profession. And bonus, most talk to each other. APIs (application programming interface) enable easy, streamlined integration of top technologies—making building out your automated tech stack so much easier than you might think…and less expensive. Additionally, most apps today are subscription-based, so you're not paying an arm and a leg up front. 
Yes, OK, so you will have to invest some time. However, with the right vendor, the onboarding process can be totally pain-free. Be sure to do your research here. The best solution providers offer superior support to help make the implementation process as frictionless as possible for firms…of all sizes! 
With a multitude of affordable options, automation is no longer only for the big'uns (translation: large firms). Automating workflows end-to-end, within a smaller firm budget, can most certainly be a reality. 
Myth: I'll lose control
No, you won't. Of course, you probably need more than just a direct statement here. So here goes… 
The fact is that today's advanced solutions give you more control than ever. With real-time access to data, you can be far more proactive with reporting, cash flow forecasting…advisory services in general. On-demand functionality puts you back in the driver's seat when it comes to service offerings. You control what services you offer and how you deliver them. 
Today's advanced apps also offer robust permissions capabilities. You make the call on who sees what and when. And if that's not full control, I don't know what is.
Myth: It's better to host my software onsite
While this may be a personal preference, in reality, hosting software on in-house servers is a big old hassle…and far less secure than working in the cloud.  
Hosting onsite can also create major headaches and service gaps. Are you current on software updates? Are you backing up your data daily? Do you have an onsite (or contracted) IT specialist to deal with issues when they arise? Do you know what to do in a "server-down" situation?  
There's so much to think about when you maintain systems onsite. Moving to the cloud removes these pain points and ensures that your systems and data are secure and backed up. 
Myth: Technology replaces humans
Well, in the world of manufacturing, that statement may be true enough. But in the accounting profession…not so much.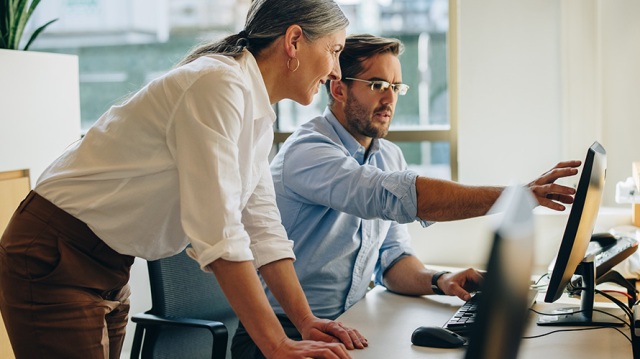 Automating workflow reduces time-sucking manual tasks, which by default also reduces the risk of human error. When your firm runs at peak efficiency, it frees your team to work on higher-value, relationship-building work like advisory services. Automation empowers staff to take on more fulfilling work—not eliminate them. 
Final Words…
There's a lot more to talk about on the topic of automation—cybersecurity, reducing manually driven work and empowering staff to do greater things. And there's certainly more myths to dispel. Who better to delve deeper into this topic than Darren Root, CPA and firm owner of 30+ years? Head over to Accounting Today now and read his article. 
Recommended next