The end of tax season 2022 was fraught with challenges never before faced by accounting firms. In this post, we'll show you how to reward your employees' hard work and diligence.
The draining climax of tax season 2022
If you feel extra worn out by the end of tax season 2022, that is understandable. Pandemic fatigue has hit every industry, and accounting is no exception. Since January 2020, there have been 368 days of official IRS filings due to the COVID pandemic, catastrophic storms, and PPP loans.
You can add a month to those numbers if you're in Texas, Louisiana, Colorado, Kentucky, Tennessee, or Oklahoma.
COVID impacted the tax season
Before the pandemic, the average tax season clocked in at about 81 days. Over three years, additional COVID-related burdens and weather stressors have added 243 days of tax season. Tax season 2022 saw the tail end equivalent to 1.5 additional tax seasons over the last three years.
Wow—no wonder you are exhausted. Needless to say, the stress of the past year has not been conducive to good mental health.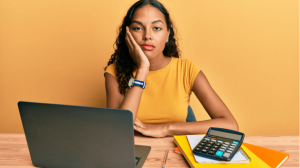 Getting your team's work-life balance back on track
You are not the only one who had to slog through the endless headache of tax season 2022—your team suffered right along with you. During this time, your employees' work-life balance endured a bit of a blow as well.
Getting quickly up to speed on new laws impacted every individual tax return this year. Adding to the confusion were new rules on how to navigate stimulus payments, and estimated tax payments, alongside complex instructions on how to file electronically.
Workers were plumb stressed out
Given the circumstances, it is a bit of a no-brainer that burnout occurred. Racing to ensure filing the appropriate tax form so your clients received the proper estimated tax credits was no small feat.
So how do you restore proper work-life balance and show your team that you appreciate the demanding work they put in as you raced towards the end of tax season?
Simple enough—plan a company celebration that truly highlights how much your employees mean to you.
A blow-out end of tax season soiree
During tax season 2022, we all had to adjust to "new norms" that impacted company practices. Between electronic filings of submitting reams of paper returns, personal difficulties, inflation, and other concerns, blowing off a little steam at the end of the tax season is a near necessity.
Your team deserves nothing less than the absolute best after striving to meet all the grueling expectations of Tax Day. For this reason, work hard to ensure the end of tax season is marked by a celebration to remember.
Consider, for instance, renting a nice hall with a DJ, band or Karaoke host. During the event, you can also raffle off nice prizes like a 4K TV set or extra vacation time.
Other types of party concepts to consider:
Awards night: After your beleaguered team faced off against the rigors of tax season 2022, an awards-style corporate event may be just what the doctor ordered. Make sure every employee receives an accolade of some sort coupled with a nice prize. Catering the affair could be the icing on the cake!
Game night: A game theme would be equally fun. Style it after a popular TV show or host an amusing escape room. Again, prizes are key here. You do not have to buy every worker a Keurig coffee maker, but one or two high ticket items will not hurt and make competing exhilarating.
A sports outing: Taking the team out to the ball game could be the perfect way to make a nod toward work-life balance. Buying everyone a sport-related jersey with their names and team numbers would be an added nice touch that lends to the festivities.
A catered affair: Take your tax season 2022 celebration up a notch with a fancy gala. Make it a catered, music-infused function that is family-friendly. Littering a long table with SWAG bags filled with keepsake reminders will surely end the evening with a bang.
Include remote workers
Many of the above ideas can be easily translated into a virtual environment for remote workers. For instance, there are numerous cost-effective online puzzle rooms that employees will be able to access.
You can even create a hybrid end-of-tax-season event, with local teams going to a real-world hall while remote workers enjoy your event via a designated virtual host. Bear in mind that a real-life function must provide access for disabled employees.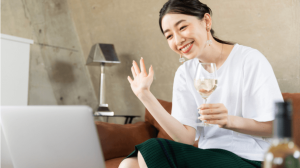 Hosting a post-tax season 2022 for all
A perfect work-life balance is the responsibility of both the employee and the employer. After all, the word "work' is contained in the phrase "work-life balance."
For this reason, accounting firms large and small need to be aware of when their team needs to socialize. The desire to partake in a relaxing social gathering could be especially pressing after an end-of-tax-season wipe-out.
Tax season 2022 was the most unprecedented tax season in modern times. Take note of this and ensure that every team member who made this session an unqualified success is duly rewarded.
If you wonder how to take care of your faithful employees after the intense tax season 2022 session contact us today. We will happily walk you through this and many other accounting-related issues you may encounter.
Recommended next