Combine SmartVault Accounting Pro, the No. 1-rated file sharing and client portal solution for accountants, with Rightworks OneSpace to simplify document management and increase productivity.
Security meets efficiency
Protect your work with Rightworks + SmartVault Accounting Pro
When you combine SmartVault Accounting Pro with Rightworks OneSpace, you get everything you need to run your accounting practice in the cloud—securely, quickly and efficiently. SmartVault adapts to the tools you already have with integrations and workflows to Lacerte, ProSeries, UltraTax, CCH®, Drake, DocuSign and more. Elevate your workflow game with an integrated system built especially for accounting firms.
Built for accountants, by accountants
Simplify operations. Securely collaborate with clients. Optimize productivity.
Branded client portals
Offer a secure, intuitive place to do business with your clients, where they can easily exchange sensitive documents—anytime and anywhere.
Secure filing sharing
With enterprise-grade security, clients rest assured that all documents are encrypted while shared and stored.
Streamlined workflow
Seamless integrations with popular solutions like Lacerte, ProSeries and QuickBooks® accelerate productivity by reducing manual work and allowing time to focus on higher-value advisory work.
Boost efficiency. Improve performance.
Automate manual tasks and collaborate efficiently
Save time during tax season with workflows and templates built for accountants, by accountants. Easily request client source documents to complete tax returns and send reminders from SmartVault to keep clients (and timelines) on track.
Collaborate with clients easily

With SmartVault, you get a custom-branded online portal—a highly secure, effortless and professional way to collaborate with your clients wherever they are. Customizable folder templates automatically place the right folders in each client portal, providing a seamless and efficient experience.
Make your tools work for you
Connecting Lacerte or ProSeries with SmartVault is easy. The SmartVault Connected Desktop lets you seamlessly sync your Intuit Tax Account to get up and running fast. And with bank-level security, rest assured that firm and client documents are always compliant and secure.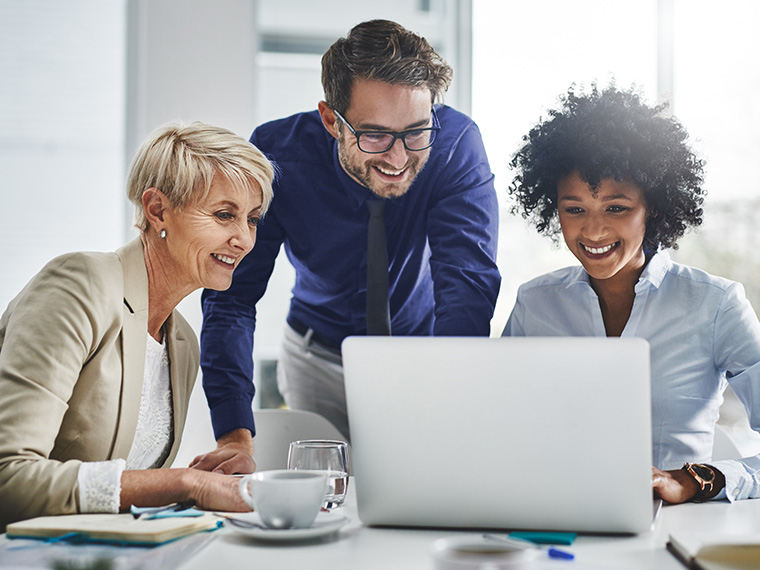 Offered from a
trusted partner
Rightworks customers receive preferred pricing on our flexible monthly subscription, plus the convenience of consolidated invoicing from a single vendor. And as the trusted technology provider for accounting firms for over 20 years, Rightworks understands your business and workflows, so you can trust us to guide you in determining the best solutions for your firm.
Your trusted partner: Rightworks
Boost workflow efficiency and add SmartVault to your OneSpace package today