When you think of IT outsourcing, do you think of services meant for large companies only? If you answered yes, it's time to reconsider this idea and look at the benefits outsourcing IT can have on any size business. It's time to ask yourself, "Should I outsource my IT?"   
Almost every firm and small business need IT, even those with less than 10 employees. In the past, it was possible to develop a general IT plan reliant on standalone cloud-based application subscriptions. And in some cases, an in-house server for data storage. In a lot of cases, the responsibility of IT lies on the shoulders of the owner.  
As the security landscape and customer expectations about digital experiences shift, smaller businesses must now look seriously at the benefits of outsourcing IT if they hope to compete in today's market. The most important things you can outsource to experts are the functions your company relies on to operate successfully. These include but are not limited to the following:   
The infrastructure underlying your business-critical applications, which ultimately affects the performance and availability of this data.

 

Security

operations.

 

Disaster recovery

for key customer and business data.  

 

Licensing and management as well as support for productivity applications that you use every day, such as email.  

 
Benefits of Outsourcing IT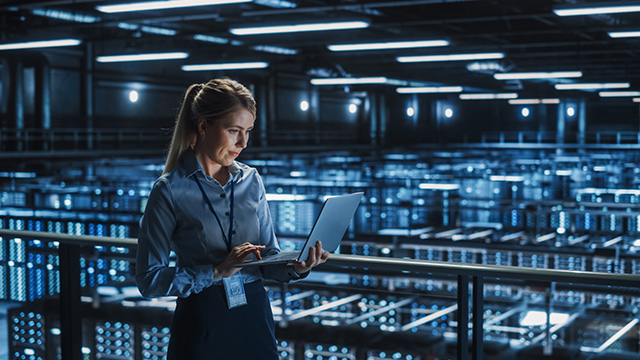 Here are some of the key reasons why outsourced IT provides an advantage for companies who choose this route: 
#1 – Your Business Needs Your Full Attention
If you haven't created a budget for someone on your staff to handle your IT, or for technology purchases related to cloud hosting and security, you may not be saving as much money as you think.   
When it comes down to it, most firms and small businesses prefer to get out of the IT business entirely. This means that business leaders can focus their time on serving customers and driving new sources of revenue. 
Even small amounts of time spent managing internal applications, customer data storage and security add up. Often to the tune of several hours per week. Plus, if you aren't an IT professional, these tasks probably take your focus off your bigger strategic priorities. 
#2 – Security is Complicated
Keeping up with security measures often becomes too complicated for teams to manage internally. Smaller firms and businesses often don't invest in any security solutions beyond antivirus because there are too many options. The cybersecurity market has rapidly expanded, and those outside of technology usually aren't sure where to start in protecting their business and client data.   
Outsourcing your security removes the security research and decision making from your plate. And more importantly, it will provide you with a more comprehensive, strategic security plan than anything you could do internally.  
For instance, when we talk to our customers about security, we talk about it in layers: your data and where it's stored (cloud or on-premises), your device security and the security awareness of your people. Since there isn't a single, easy-to-manage solution that can secure your entire business, it's often wise to consider an all-inclusive, managed package from an IT provider that has the scale and trained staff to offer a more comprehensive security approach.  
#3 – IT Talent is Expensive and Difficult to Find
If, as a small business, you've opted to manage IT internally, this may not be the most cost-effective option. As of January 2023, ZipRecruiter data showed that an IT administrator in the United States makes an average of $64,400 annually. Keep in mind that this is for a general IT administrator only. If you want to find talent that is specific to your set of business applications, more senior or focused on security, you'll pay substantially more. 
Cost aside, the market for specialized technology talent is tight, and this trend doesn't seem to be changing anytime soon. Small businesses have a particularly difficult time recruiting the right security talent for their teams. Professionals with these skill sets often prefer to work for larger technology companies with more benefits. Outsourcing provides smaller companies an ideal way to access the specialized skill sets that are required without having to hire in the current market conditions.   
Should I Outsource My IT? Yes.
In short, given the dynamic changing conditions of the market, all companies must operate within a thoughtful, strategic technology plan. This plan must protect the business and ensure that all applications and customer data are always available. Given the enormity of these challenges and the direct benefits, outsourcing IT is a great option for smaller businesses to check off many technology boxes. This allows them to get back to what matters most—running their core business.   
If you aren't evaluating IT outsourcing for your business, you may be falling behind peers, even if they don't seem like typical candidates for managed IT. 
Recommended next