These days, one bad experience can send a client running for the hills—and right into the arms of a competitor. Second chances aren't typically awarded in today's cancel culture, which is why offering a rich client experience every time and to every client is so very important.
It's also important to understand that offering more than a solid list of services is key to keeping clients happy. Clients can go to any firm and receive the same services, but they can't always get the same experience.
And that's what sets your firm apart—the client experience. Beginning with your online presence, all the way to your client onboarding process—it's up to you to cultivate an exceptional relationship with each client. How do you unlock the secret to an unparalleled client experience? By using the four keys to success below.
Make your firm shine online
Part of offering a rich client experience includes having a strong and positive online presence. Your online presence incorporates many things from a mobile-friendly website complete with current, helpful content to client reviews and your Google Business Profile listing.
Let's get you started with an inventory:
Do you have a modern website? Ensure that your website not only shows up in search results (think search engine optimization), but that it's also mobile-friendly and easy to navigate. Many people use their phones to conduct initial research, and if your page doesn't play well with mobile browsers, they'll move on to one that does.Modern sites also consistently push out fresh, helpful content. This can include everything from business-related how-to articles or eBooks (e.g., tips for selecting the right retirement plan) to tax changes. Push fresh content out at least monthly to give clients and prospects a reason to return to your site.
Have you claimed your Google Business Profile listing? If you haven't already claimed your Google Business Profile (GBP), do so right away. Then work to optimize your listing with services, products, firm description, key contact information, an appointment link, social media posts and more. Holding 75 percent share of the research market, Google is where you need to be. When a prospect searches for "accounting firm near me," if your Google listing is optimized, you can progressively move to the top of the search list.
Do you have positive client reviews flowing in? People are conducting thorough searches to find professional service providers, and this includes client reviews. Recent data shows that prospects are reading at least 10 reviews before making a move to purchase services. Managing the client review process doesn't have to be hard either; an application like Grade.us is a good place to start to keep reviews flowing in.
Be sure to respond to bad reviews quickly; validating concerns and working through them improves the client experience. A client knowing they've been heard speaks volumes—and potential clients will take notice.
Are you consistently posting actionable content to your social media channels? More and more people are gravitating to social media to gauge how a firm interacts with clients. Make sure you're taking advantage of social channels such as LinkedIn and Twitter to post engaging content with a clear call to action. Post tips, success stories, blogs or any other content that will have clients clamoring to get in touch.
Do clients (and prospective clients) know how to contact you? If there's no clear way to contact you on your website, GBP listing or social channels, no one will dig to find a hidden "Contact Us" page. Keep that information clear and easy to find. You don't want to send a client or prospect on a wild goose chase looking for your contact info.
Cultivating a strong online presence is imperative. Does it require a good deal of work? Yes, but it's not impossible. Online presence marks the first touchpoint on the client experience journey, so make sure you have a presence that engages.
Make your website a "place to do business"
Now that clients and prospects can find you, enhance the experience by offering a website that's a "one-stop shop." The goal is to create a platform—not just a website—that makes doing business with your firm quick and convenient.
To keep customers and clients engaged, your platform should contain the following: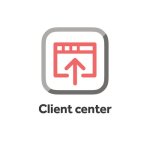 1. Client center:
Enhance the client experience by giving them a centralized area to access collaborative software. See what a modern website offers in terms of a client center here.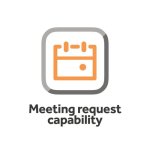 2. Meeting request capability:
Allow clients to request one-on-one calls with their account managers by providing a meeting request form. This is especially helpful during the onboarding process to maintain engagement.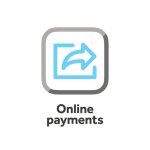 3. Online payments:
Prevent late or missed payments by allowing clients to submit payments online directly through your website. Clients will have access to your payment platform at any time, which will cut down on time spent on accounts receivable. Whatever it is, the way you tell your story online can make all the difference.

4. Self-serve resources:
Provide access to resources clients need such as government forms and tax guides, along with relevant articles and eBooks. Whatever it is, the way you tell your story online can make all the difference.
An exceptional client experience includes access to one centralized location for doing business with your firm. This offers a convenient hub for clients to pay bills, download helpful resources and content, access apps and contact your team. That's what is called a frictionless client experience!
Want to step up your game and earn extra points? Add a chatbot so clients and prospects can get information and have their questions answered at any time. Hubspot offers chatbot builder software that integrates seamlessly into your website to provide live or scripted chats, gather prospect information, schedule meetings and much more.
Offer a frictionless client onboarding experience
Before jumping into onboarding clients, firms need an onboarding plan to make the process as fluid as possible. Onboarding without a plan in place will lead to disorganization, confusion and a less-than-ideal experience.
The onboarding experience sets the tone for the firm-client relationship upfront, so make it a stellar one.
To get you started, we've outlined 5 proven tips to guide you in creating a standardized, modern onboarding process.
Create a plan. Before onboarding clients, select an onboarding team. This team will need to create a workflow and any helpful resources needed for onboarding. Make these resources available to clients within your platform. No paper, please.
Schedule a kick-off call. An initial call with the client before onboarding allows you to:

Introduce the firm's onboarding champion
Confirm roles of both firm and client during onboarding
Align short- and long-term client goals
Review expectations, deadlines and the onboarding agenda
Define key performance indicators (KPIs) to measure success in onboarding

Train via screenshare. To onboard clients most efficiently, use a screenshare service such as Zoom or Microsoft Teams. This gives clients a clear look at the applications they'll be using and ensures faster adoption.
Offer a Q&A session. Once the training session concludes, offer a Q&A session with the client and the onboarding team to address any additional questions before the client moves on to the services team.
Follow up consistently post-onboarding. Set a reminder to check in 90 days after onboarding to ensure clients are on track to achieve initial goals and to identify needed improvements.
Keeping communication open after onboarding makes clients feel supported. Also, offering post-onboarding resources within your platform—such as a self-help knowledge base—further promotes client success.
Stay connected to clients
Keep your firm front of mind with clients by launching consistent, targeted communications. This can include a firm newsletter, emails with links to helpful resources, educational articles and more.
We've curated a few communication tips to help you stay connected to clients:
Send a personal note. When a new client comes on board or purchases a new service from you, send a handwritten thank you. The personal touch will go a long way.
Offer a newsletter. Keep clients in the loop with what's going on in the world of business by offering educational articles, tips for success and software insights.
Host contests. Keep clients engaged by hosting online contests like giveaways or photo contests.
Be a gift giver. Keep track of anniversaries and celebrate this milestone with your clients. A quick shout-out of recognition on social media will give them all the feels.
Host events. Keep clients engaged by hosting events virtually or in person (when it's safe to do so). Events can be educational as well as social. Not only will clients continue learning from your firm, but they can also foster relationships with other clients for additional camaraderie.
However you decide to interact with your clients, just be consistent. Offer helpful communications and educational resources that will not only keep you connected with clients but also will help clients succeed.
Now it's your turn
We've given you the tools you need to create an unparalleled client experience. Now all you have to do is use them. Remember that the success of your firm relies on the success of your clients. Offer clients an unbeatable experience, and they'll not only stick around but will become advocates for your firm.