Is your firm stuck in a rut? Does it seem like the wheels are spinning, but you're unable to gain traction? Do you want to grow your accounting firm?
Here at Rootworks, we know what you're going through. And the good news is that we can guide you on your path to profitable and sustainable growth and create the firm you've always wanted. 
Sounds too good to be true? It's really, really not. 
Having worked with thousands of accounting professionals, Rootworks knows what it takes to create a modern firm. And we are dedicated to helping you. From building an incredible firm culture and serving your ideal clients to streamlining your tech stack and leveraging data, we can help your dream of running a modern firm become a reality. 
Let's get started! 
Build an irresistible firm culture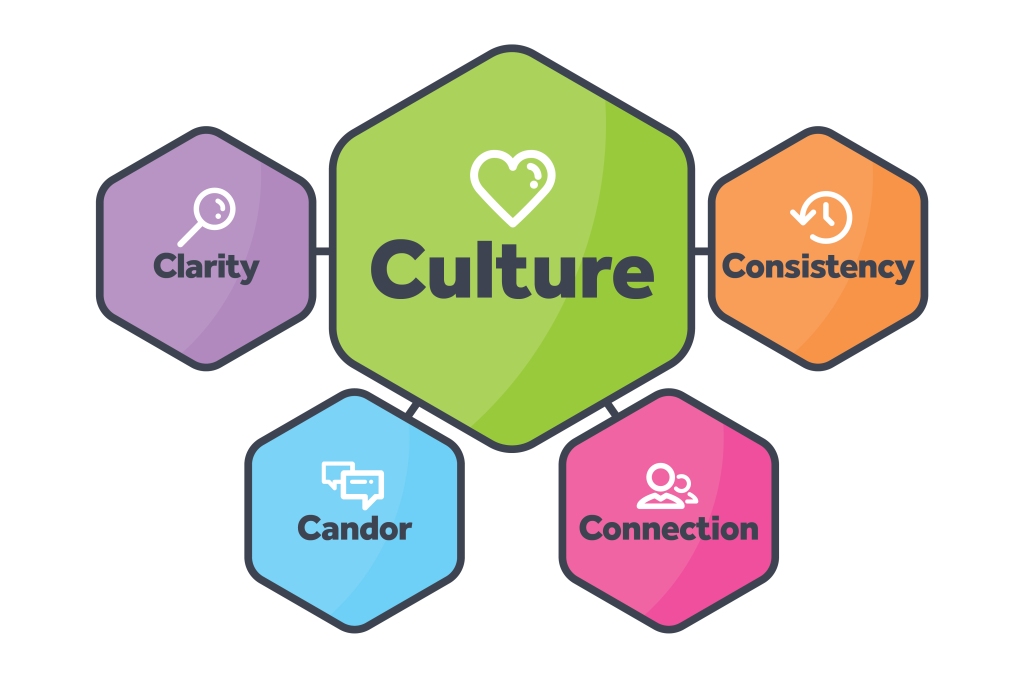 One key component of your accounting firm's growth is your culture. Simply put, culture is the collective beliefs and behaviors of your firm. A positive culture not only benefits your firm financially, but also leads to happier and more engaged employees. And it doesn't stop there. 
An irresistible firm culture expands well beyond attracting and retaining stellar staff—it also extends to the client experience. What defines a modern and healthy culture? The Four Cs…that's what. 
Clarity:

The "who, what, how and why" of your firm. It's knowing who your ideal clients are, the products and services you want to offer, how your business operates and why your work matters.

 

Candor:

An environment that encourages openness, empowerment and honesty for all employees. It allows space for your team to express honest perspectives without negative feedback.

 

Connection:

The intentional practice of making staff feel seen, heard and valued. Firm leaders must promote connection through encouragement, appreciation gifts, and fun, effective firm activities and retreats.

 

Consistency:

The steady rhythm of creating clarity, building candor and establishing connections within your firm. It ensures that employees are supported with the appropriate technologies, have flexible work schedules and are informed of goings-on in the firm. 

 
Use the Four Cs as the framework to build your firm's irresistible culture. You'll need to commit some time, energy and resources, but the results will be worth the work. 
Identify your ideal clients
Gone are the days of an accounting practice taking any client who walks in the door. A modern business model doesn't support that way of thinking, but it does support creating an ideal client list with the clients you want to serve and are good at serving.  
This starts with the active daily management of your client list—something we like to call Smart Client Management. 
To identify your ideal clients, think about your firm's favorites. What about these clients makes them those you love to serve? Consider these questions: 
Are we good at serving them?

 

Do we have the proper skill set to support them?

 

Is the client a good candidate for advisory services?

 

Do they purchase services often?

 

Are they using our tech stack?

 

Simply, do we enjoy serving them?

 
Use the responses from above and talk with your team about the characteristics that define their ideal clients. Using those characteristics as a baseline, go through your existing client list and retain only those at or above your baseline. It may be hard to say goodbye to your non-ideal clients, but your team will thank you for it and your firm will thrive as a result. 
Promote and elevate your brand
While you may think shifting your focus to finding as many ideal clients as you can is the best way to long-term growth, you never want to forget about your existing clients. Maintaining consistent communication with your existing ideal client base is a huge component of growing your firm. 
Client communications should be consistent and intentional, and you can achieve this by staying active on social media and sending digital communications regularly. Creating content can be challenging, but here are some ideas to get you started: 
Send timely, seasonal communications like office hour changes, estimated tax payment reminders and important tax code changes.

 

Diversify your client communications by sending lighter materials such as a client magazine or community-related social posts.

 

Launch communications that showcase advisory service offerings your clients may need to build awareness.

 
The ultimate goal is to keep your firm front of mind so you can continually strengthen the client-advisory relationship. 
Implement a one-central-place-to-do-business tech stack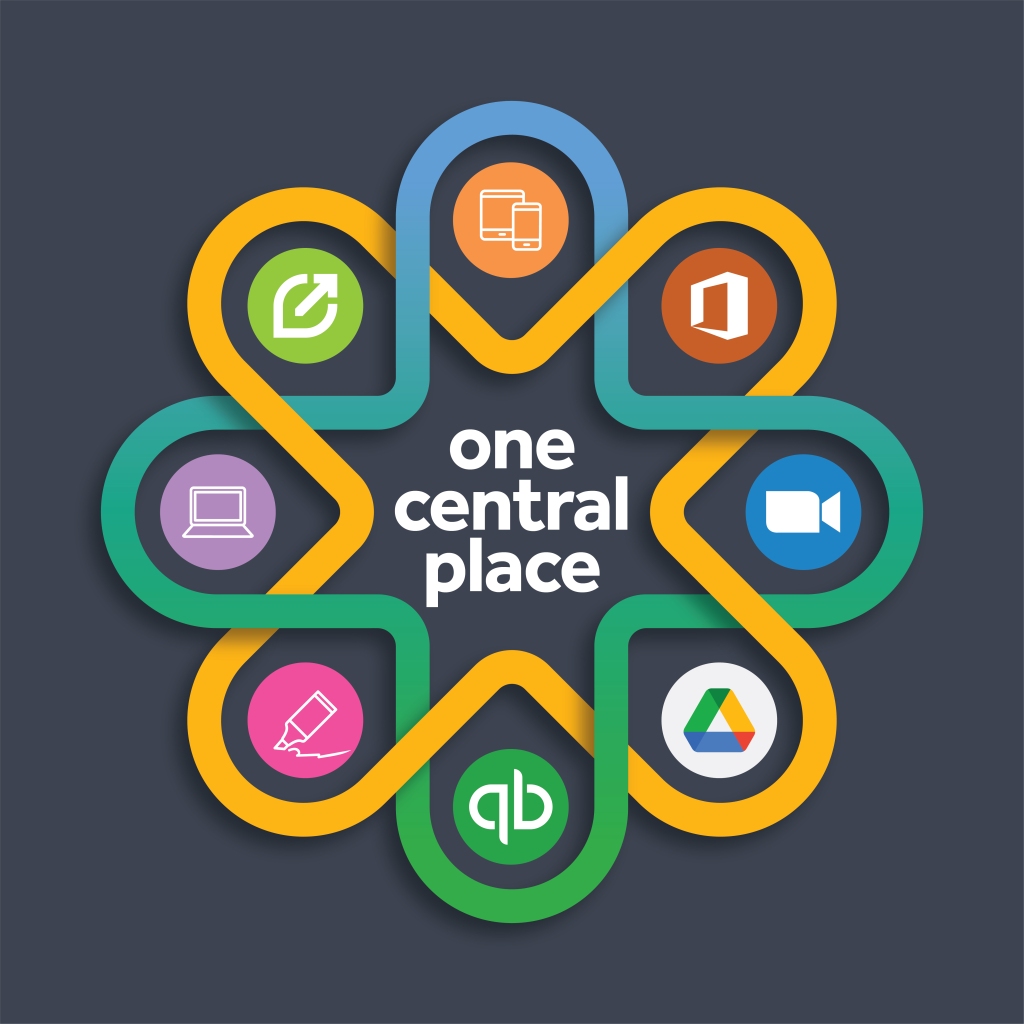 A big component of how to grow your accounting firm is its tech stack. If you're not working in the cloud, it's time to make that move. The goal is to offer a frictionless and seamless experience for your clients and staff, which means providing one central location to do business. 
A modern firm's tech stack should include the following: 
A dynamic (and mobile-friendly) website

that makes your firm easily searchable, clearly communicates your product offerings and offers educational content.

 

Team-oriented work tools

like Microsoft Office 365 or Google Workspace. This helps improve collaboration across all document types such as sales presentations, spreadsheets, pricing calculators and source docs.

 

Team collaboration tools

for secure internal and external communications. These tools can include Slack or Microsoft Teams, Zoom, and Calendly.

 

Cloud storage

for non-transactional financial information (e.g., tax returns, financial statements, insurance policies, real estate documents) through storage tools like Google Drive or Microsoft OneDrive. This makes records easily accessible for staff and clients.

 

An accounting platform

such as QuickBooks® Online or QuickBooks Desktop (hosted in the cloud, of course) that has robust APIs and integrations to make working with additional applications a breeze.

 

Proposal creation and digital signature apps

to streamline how proposals are delivered, tracked and digitally signed.

 

Integrated apps

to help support an automated and streamlined environment that may include payroll, accounts payable and receivable transactions, receipt management, or employee expense reimbursement.

 

Real-time reporting applications

like

Rootworks Insights

that give you access to business intelligence insights and help you make improvements to grow your accounting firm.

 
Technology is at the heart of every growing modern firm, and the benefits are virtually endless. Take the time to evaluate your current tech stack and make the adjustments needed to keep your applications in one easy-to-access place: your website. 
Leverage data to define advisory services
What accounting services does your firm currently sell? Is it based on what your clients ask you for, or is it determined by what you want to sell? Either way, the services should be what you want to sell and what you're good at providing. But how do you discover what services perform best?  
Use a tool like Rootworks Insights which automatically provides important stats on your firm's performance. You'll be able to uncover your best (and less-than-ideal) clients. You can gain insight into how your pricing matches your service levels or find new opportunities for offering additional services. 
Data tools help you determine what services your firm is great at providing and discover services that will help feed your growing firm with sustainable annual revenue. Not only can you see the services that perform well, but these insights help you determine how you can cross-sell and upsell to your existing ideal client base. 
Whichever services you provide—payroll, client accounting and tax, retirement plans, entity structure, cash flow forecasting—make sure they're standardized so you can develop "off-the-shelf" products that are repeatable across clients. 
Streamline the client onboarding process
The final component of what to do when you want to grow your accounting firm depends on how you're onboarding new clients. This process sets the tone for the entire client relationship. The customer onboarding process familiarizes new clients with your firm's products and services. It also sets expectations for your working relationship and helps prevent scope creep. 
A modern firm's onboarding process includes the following six steps: 
Creating a

client onboarding checklist

to standardize the process and ensure all clients onboard the same way.

 

Automating processes

to simplify and streamline onboarding, starting from the creation (and acceptance) of proposals all the way through screenshares during onboarding calls.

 

Assigning an onboarding champion

to facilitate the onboarding process, be the point of contact for any questions and serve as a cheerleader along the way.

 

Having a client kickoff meeting

to make introductions, set expectations, align short- and long-term goals, and define key performance indicators (KPIs) to measure customer success.

 

Scheduling an official handoff meeting

to introduce the client to their ongoing client services team for a seamless handoff once onboarding concludes.

 

Collecting feedback

to check in with clients, post-onboarding, to see how they felt about the onboarding process and to improve the experience moving forward.

 
The goal is to create a repeatable process and keep lines of communication open so that more time is spent advising clients and helping your firm grow. 
It's your turn to grow
your accounting firm
We know that firm growth and improvement don't happen overnight. It takes time and intentional focus to create the modern firm of your dreams. We've helped hundreds of firms meet the challenge of achieving modern status. And we'd love to help you, too.  
For more information on growing your accounting firm, download our eBook, The Modern Firm®, here.