Let's be honest.
"Burnout" has long been downplayed. It used to be called a "nervous breakdown" in hushed tones around firms. And not too long ago, people dealing with anxiety and depression were considered crazy.
Luckily, we've flipped the script. Companies, both large and small, are slowly starting to realize that they have to pay attention to burnout. It's no longer considered crazy when someone suffers from anxiety or depression, because many firm owners also live with both.
As a firm owner or staff member, you may wonder how to deal with staff burnout. And you're not alone. It can be hard to identify the signs of burnout, much less know how to avoid it. That's where I can help. So, let's get started.
Redefining burnout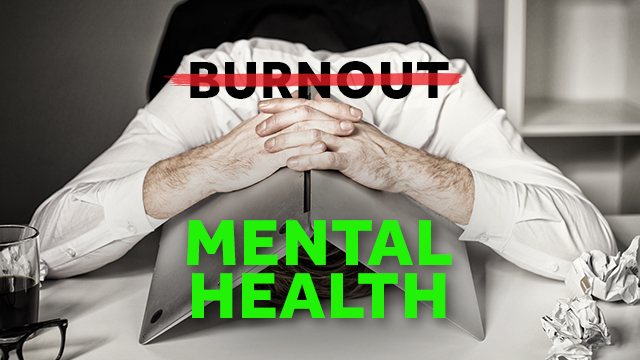 The Mayo Clinic defines burnout as "a special type of work-related stress—a state of physical or emotional exhaustion that also involves a sense of reduced accomplishment and loss of personal identity." They also point out that additional factors like family life or personality traits can influence job burnout. I agree with this because I believe burnout can be caused by many factors, including those in and out of the workplace.
Burnout isn't a new concept; it's when your brain says, "I can't do this anymore." And it happens frequently enough that I believe it's time to look at burnout in a new way. It's time to look at it as a real—and often debilitating—mental health issue.
Mental health awareness has been in the spotlight since the onset of the pandemic, so this is a step in the right direction. But firm owners need to take it a step further by being proactive instead of reactive when it comes to mental health. Instead of focusing on how to fix burnout, they need to prevent burnout in the first place. (Don't get me wrong—fixing it is important, too. But it should never get to that point.)
According to Calm Business's 2023 Workplace Mental Health Trends Report, 42% of respondents said that facing challenges at work was the top driver of mental health needs. In addition, 67% of survey respondents said employers should help their employees take care of their stress and anxiety.
If your work environment causes mental unrest for your staff and they suffer from burnout, you must take ownership of that. Remember that your firm's two most valuable assets are your client list and your team. With burnout being one of the biggest risks to your staff, it's also a risk to your firm.
In other words, firm owners have the responsibility to take notice of their staff members' mental health. So, let's talk about the warning signs of employee burnout.
Recognizing the signs of burnout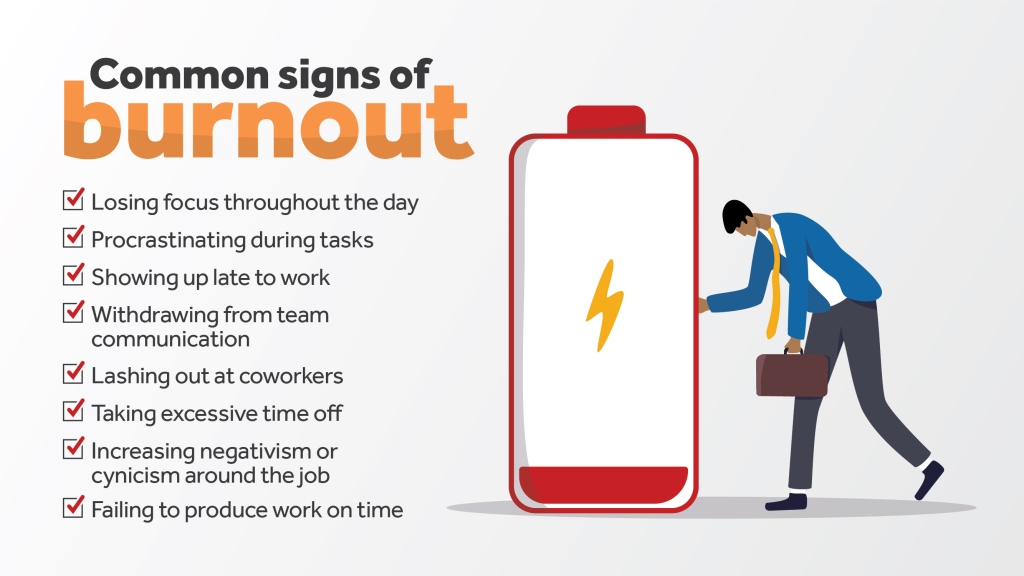 According to a study by the University of Georgia and FloQast, 99% of accountants suffer from some level of burnout and harbor feelings of exhaustion, inefficiency and alienation from their job. With a number that high, burnout and suffering mental health aren't just making their way into your firm—they're already there.
To know how to deal with staff burnout, you must be able to identify the signs of it within your firm. While burnout looks different for everyone, some common signs include the following:
Losing focus throughout the day
Procrastinating during tasks
Showing up late to work
Withdrawing from team communication
Lashing out at coworkers
Taking excessive time off
Increasing negativism or cynicism around the job
Failing to produce work on time
If you notice members of your team working long hours, not prioritizing work-life balance, carrying high levels of stress or disengaging from work, you need to step in. But keep in mind that these signs may be due to external factors outside your control. And if the burnout is caused by something outside of work, remember that you do have control over creating a healthy work environment. You can create an irresistible team culture that will help prevent burnout.
How to deal with staff burnout
There's no cut-and-dried answer to dealing with staff burnout. Not only do you have to understand that there's a messiness to mental health, but you also need to commit to improving your team's mental health. Normalize the conversation with your staff. Let them know that it's OK to struggle—it's normal. And then focus on ways to avoid burnout and create a mentally healthy firm culture.
For actionable steps on preventing burnout, register to attend our Empower conference in Denver, CO, May 1-3. I'll join firm owner and Rootworks member Ashley Lantinga to discuss her real-life experience dealing with staff burnout.
Hope to see you in Denver!
Recommended next