There are so many Options and Features to enhance your imports that offer flexibility in many different source import file types. Here are a few of my favorite features that are available in Transaction Pro for Quickbooks Desktop and Quickbooks Online.
QuickBooks Desktop
If you are using Quickbooks Desktop, you have probably noticed that there is an options feature as shown below.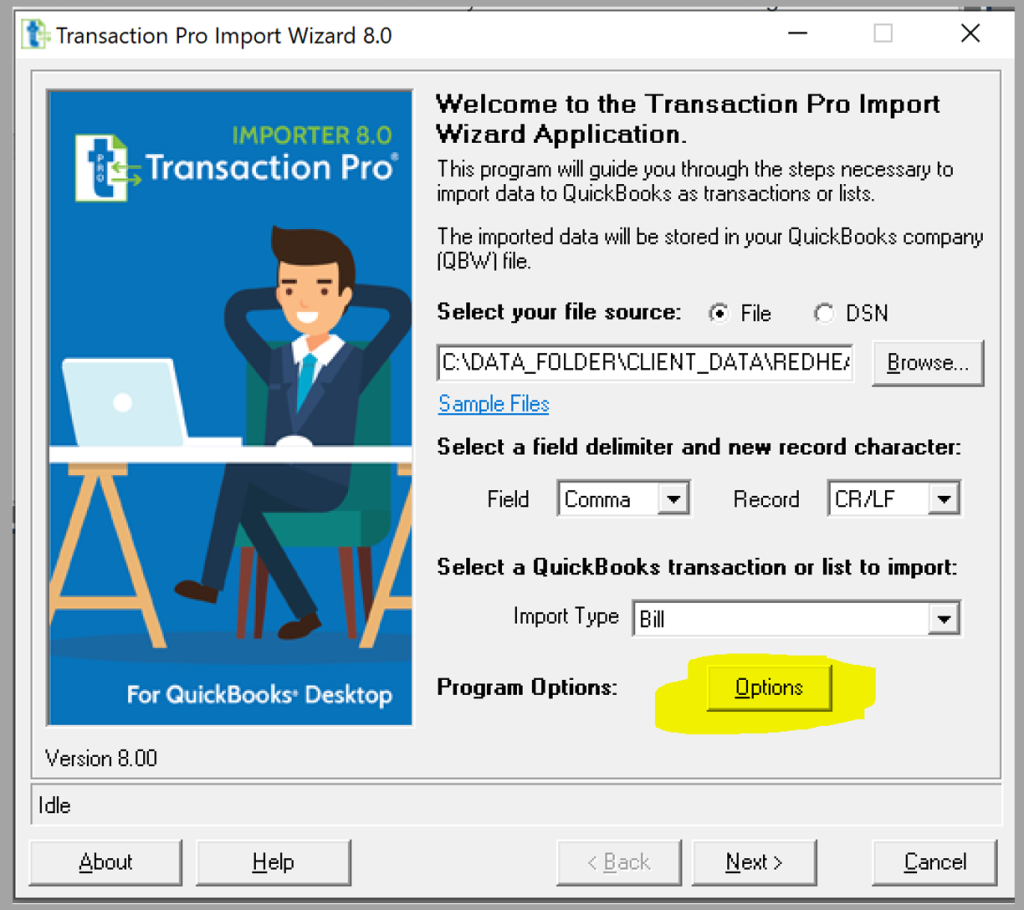 Let us Explore this feature for Bills. If you enable the columns as rows for bills feature it will allow you to map your Excel worksheet vertically versus horizontally.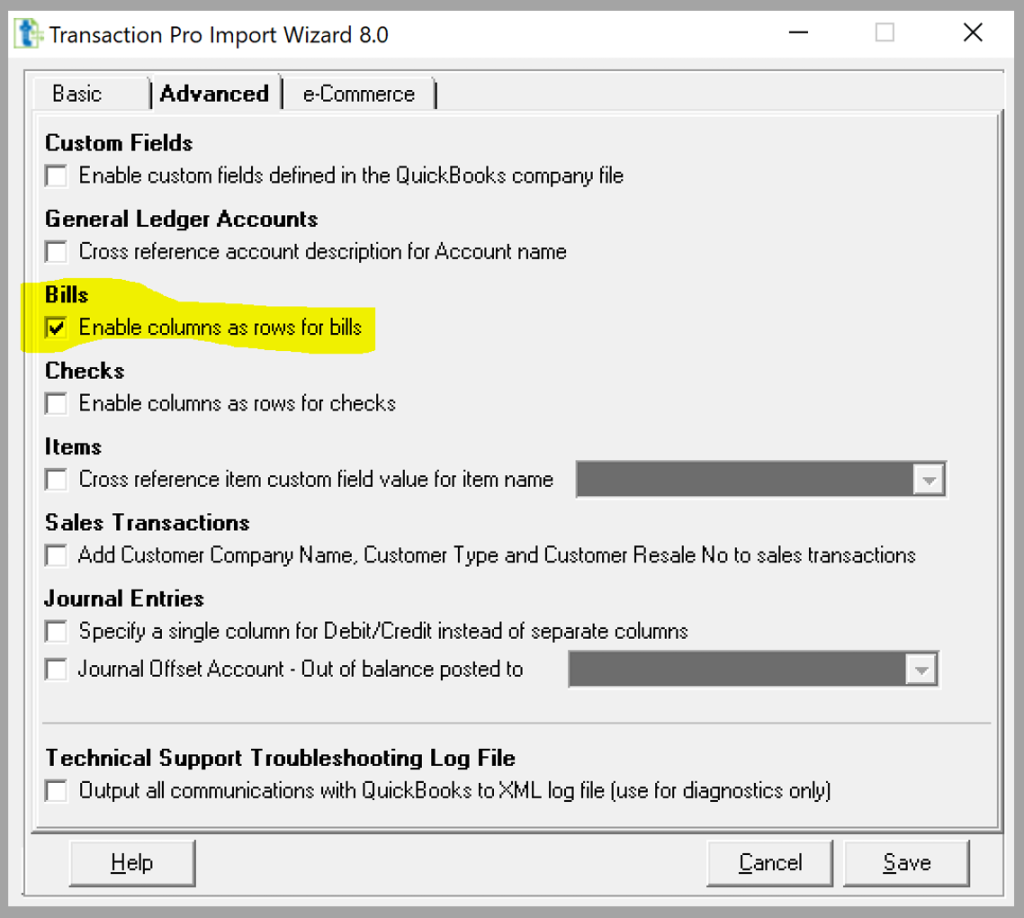 Most data files will show a different transaction line as a separate row versus a separate file. Some Expense management systems will send data to a csv file putting each transaction line as a separate column.
Once this feature is enabled, the mapping screen in transaction pro will give you additional fields to which you can map. You can map up to 15-line items that are positioned in separate columns.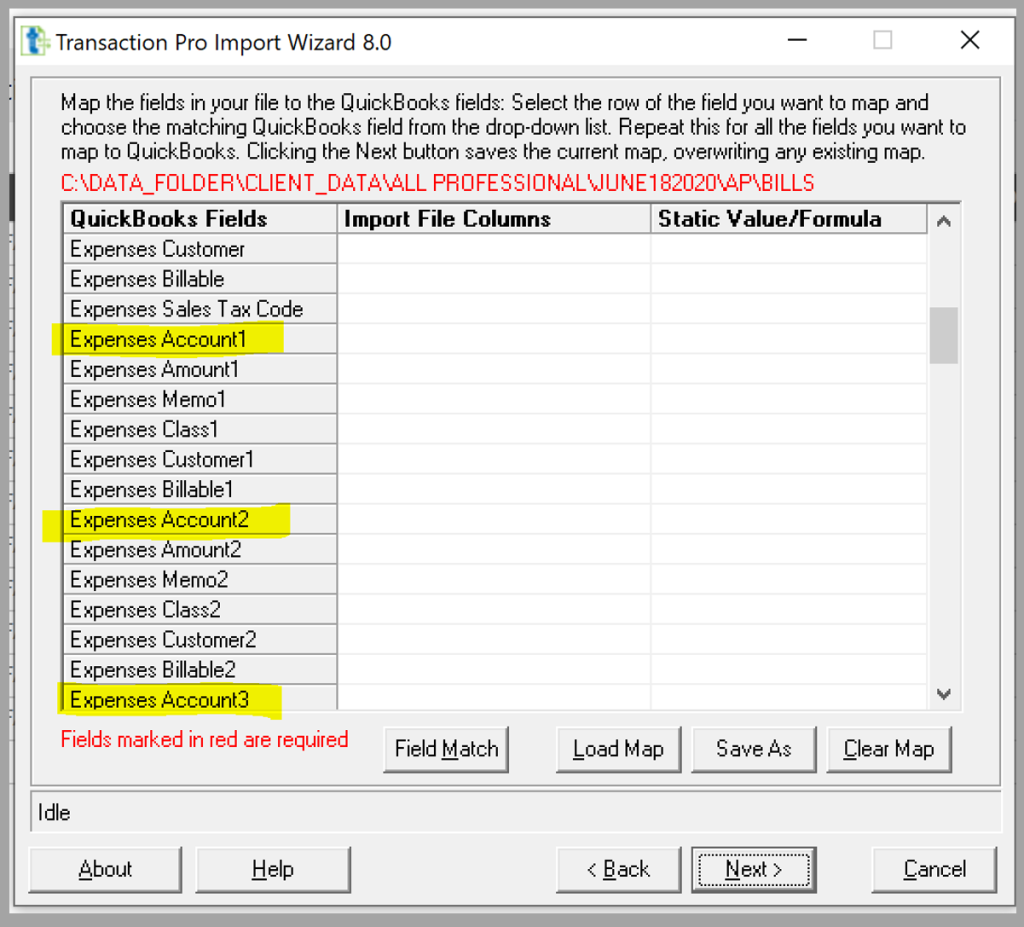 Another extremely popular feature is the Journal Offset Account. You can post out of balance entries to a specific account so that your import will not stop because it is out of balance. It can also be used for importing a credit card statement where every expense line is a separate transaction.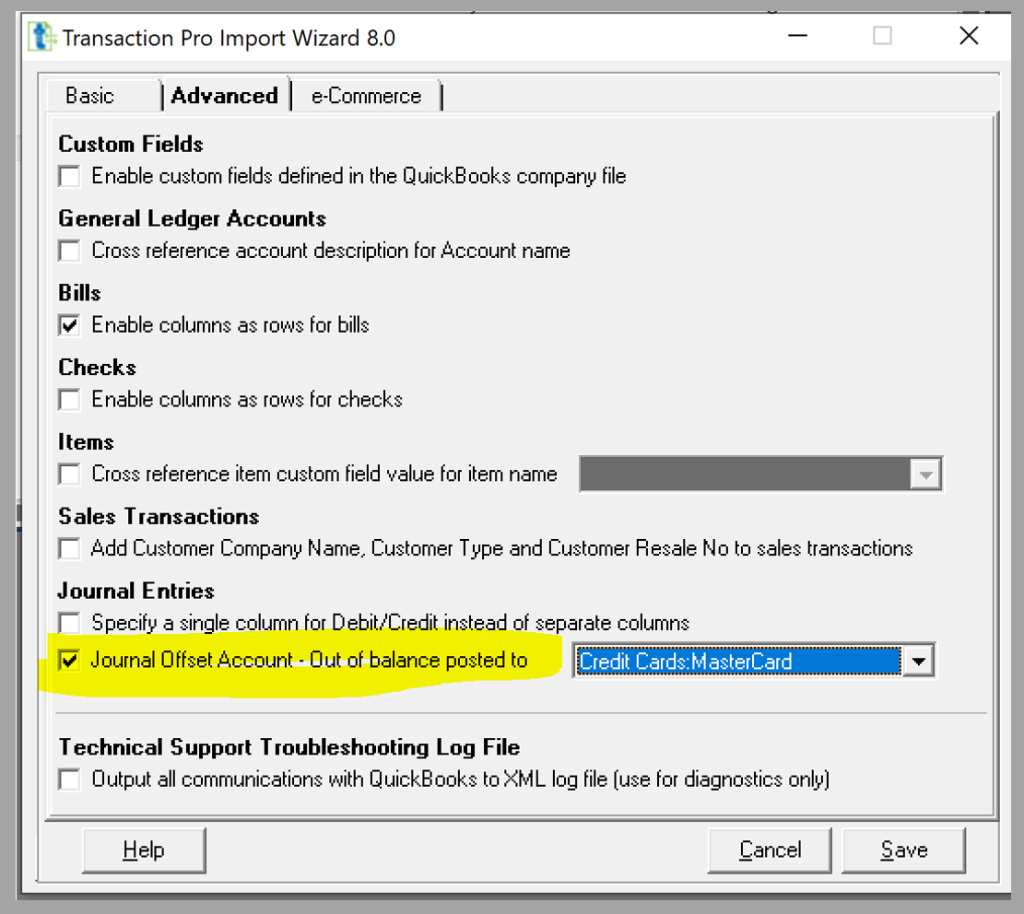 In this example below, we have taken credit card statement data and coded a GL account to each of the lines. When the data is imported it will post the other side of the transaction to the MasterCard account.

QuickBooks Online
Let us have a look at some of the Options in Transaction Pro for Quickbooks Online. When you click on the Options button you will see the feature to Auto-Assign Invoice numbers. This feature is great when you are importing orders that may not be in sequence or do not match your Quickbooks invoice numbering system.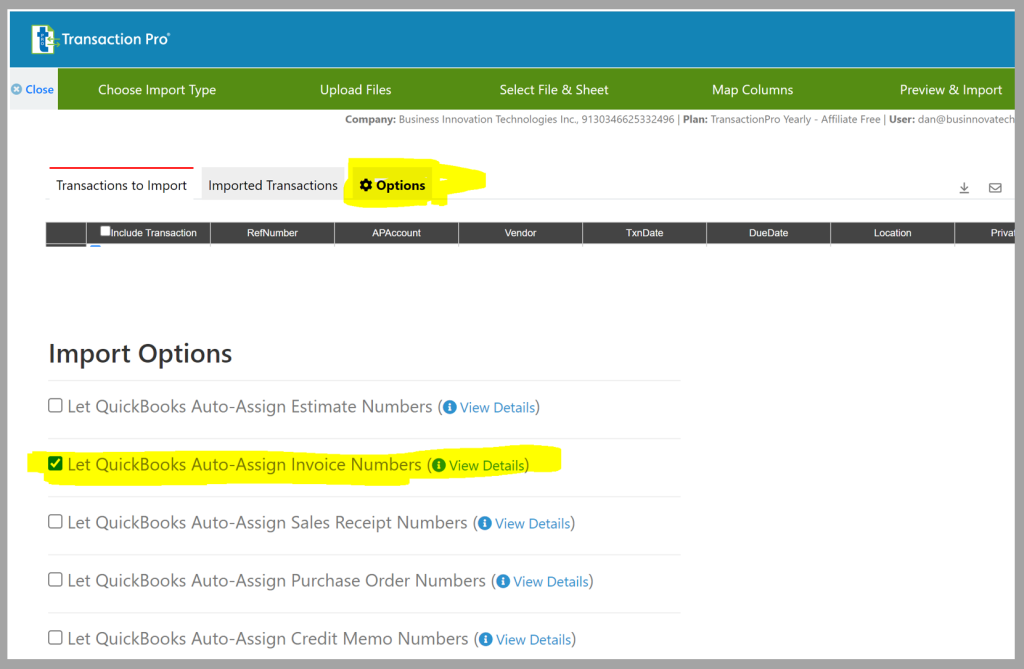 In this example there missing Order numbers in the data file. There could be a number of reasons for this, such as order cancellations or orders not shipped. In either case we can safely import these transactions while maintaining the Quickbooks invoice numbering sequence.
As you can see, we only touched on a few of these features. There are many more that solve extremely specific data issues if we do not have control over the data that is used for importing. Please through the rest of the options in both Transaction Pro for Quickbooks Desktop and Quickbooks Online. We are sure there are many "hidden gems" that will save you time reorganizing your data files. Happy importing!