Productivity Applications to Fit Every Need
Nowadays, there are cloud-hosted applications for everything.
You can start your car, set budgets, entertain your cat and so much more with just an app.
Personally, I even have an app on my phone that's strictly designed to prevent me from opening other apps during work hours.
My passion for the best applications extends to work, as well. I'm constantly looking for ways to organize, streamline tasks and improve my own productivity.
Choosing the Right Cloud-Hosted Applications
So, with millions of applications out there, how do you find the right app for your needs?
As someone who has spent literal hours looking at "top 10 apps" listicles, I know it's a daunting task. Before you begin your search, there are a few important things to consider:
Firm size: The software you choose must align with the size of your team and office culture. A large, comprehensive app created with huge corporations in mind may not work for a small to moderate-sized company.
Company goals: Supplemental cloud-hosted applications must be able to help you achieve both long- and short-term goals and be easy to scale with your business.
Ease of use: You should be able to integrate the software into your daily routine with minimal effort or training.
Cost and ROI: How much does the app cost, and will you get your money's worth? Even an expensive app will be worth its weight in gold if it does everything you need and more.
Office hardware: Ensure your office equipment, Wi-Fi and company computer can handle the app's complexity.
On that note, you may need to consider upgrading your desktop computers and laptops if you find it difficult to run most modern apps.
Your next step?
Your next task should be to locate and compare various productivity apps. But how do you do that when you know what you should be looking for in a productivity app but are unsure how to find it?
By using a database like the Right Networks application directory.
Right Networks Application Directory Simplifies the Hunt
Thankfully, the Right Networks application directory simplifies this part of the process. The database is easy to access; offers a comprehensive, industry-specific list of today's best cloud hosting-related applications; and can cut your search time in half.
The highly effective productivity apps listed in this comprehensive library are pretested and configured to ensure tax and accounting professionals get exactly what they need; all you have to do is figure out which ones will work best for your company.
I know: Easier said than done, right?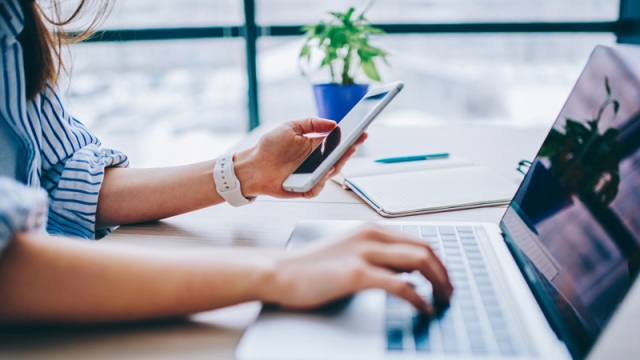 Productivity Applications Checklist
You've looked at your ROI, system specs and your company goals for the app. But before you dive into app research, there are a few extra things to keep in mind. The list below will help ensure that you're making the right application choice:
Cloud automation: The beauty of cloud hosting is its accessibility—you can access software from any device in any corner of the world. When looking for applications, ensure your documentation will be accessible in a cloud environment and that data can be stored virtually and locally.
Productivity app security: Lower potential harm and legal ramifications by choosing apps known for their dedication to data security.
Tax-specific apps: When looking for an app that addresses this issue, ask all important questions like: Is it HIPAA/GDPR compliant? Does it have the option for MFA (Multifactor Authentication)? Does it fall in line with IRS Security Six protocols?
Initial cost: This comes down to scalability and your company's needs. If you are a small to moderate-sized firm, you probably don't need the flashiest, most expensive app out there.
Speed and compatibility: The speed of an app is as essential as its compatibility with your cloud-hosting software. For example, you may need to purchase a Mac or desktop-specific productivity app—or a combination of both. An app's system requirements indicate the bare minimum required for the app to work—just because your system specs are a little bit better doesn't mean the app will function at its best.
Customer support: The most cost-effective and robust software in the world would be a waste without a good support team. (We've all heard "your call is very important to us" 60 times while waiting on hold for 30 minutes.) Before you buy, check to see if the company has a reliable IT or support system to help you navigate the software. G2 Reviews may be a great place to start.
Since a firm's needs can range from the most basic to the extremely specific, you're bound to find just the right tool to meet your needs with a robust and extensive cloud-hosting database like the Right Networks application directory.
Top Five Cloud-Hosting Applications
Right Networks built its productivity application database with an accounting firm's needs in mind. We did this by assessing which apps were most frequently used or requested by business owners like you.
Below is a ranked list of the top five apps most used by modern accounting firms, with statistics on their use and viability.
# 1 – Bill.com | Intelligent bill payment platform for businesses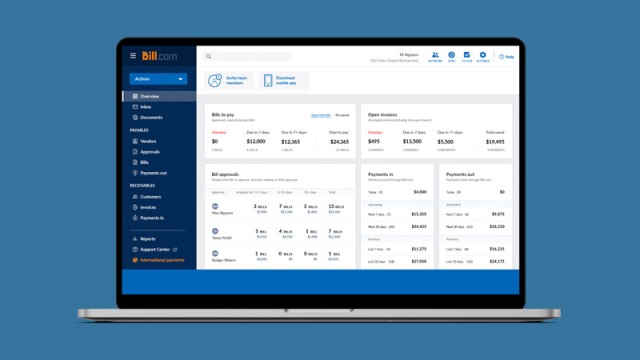 Designed for small to medium-sized businesses, Bill.com simplifies, digitizes and automates complex financial operations. This intuitive platform helps to manage end-to-end financial workflows, process payments, manage cash inflows and outflows, and more.
Learn more about Bill.com in our app directory.
# 2 – SmartVault | Cloud-based document management and storage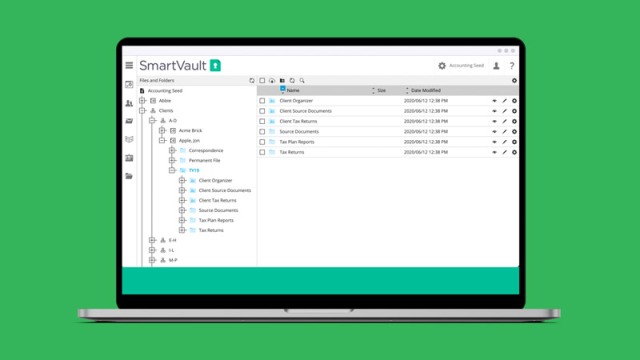 SmartVault provides secure, cloud-based document management and storage built for business professionals' unique security, compliance and workflow needs.
Learn more about SmartVault in our app directory.
# 3 – Transaction Pro Importer | Easily and effortlessly get data into and out of QuickBooks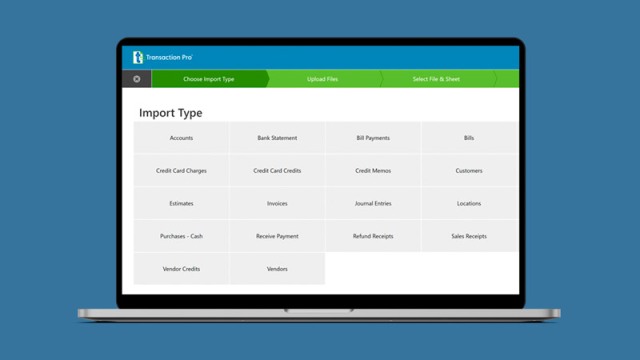 Transaction Pro Importer for QuickBooks Desktop enables you to save time by eliminating duplicate data entry. Transaction Pro Importer can easily import virtually any transaction type into QuickBooks from a simple Excel spreadsheet.
Learn more about Transaction Pro Importer in our app directory.
# 4 – Expensify | Automated expense management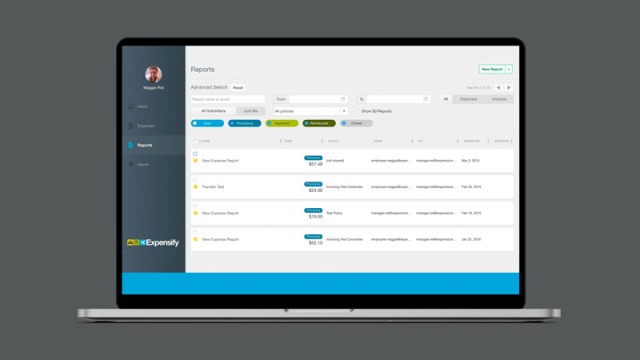 Capture receipts, manage expenses and get reimbursed instantly—all from one easy-to-use app. Expensify also features automatic credit card import and reconciliation, lightning-fast expense processing, company card management, receipt smartscans, and next-day reimbursements.
Learn more about Expensify in our app directory.
# 5 – Avalara AvaTax | Sales tax automation
Cloud-based Avalara delivers the latest sales and uses tax calculations to your shopping cart or invoicing system at the point of purchase. The app also accounts for tax rates for each state, county, city laws, rules and district boundaries. A nod is made towards special circumstances like tax holidays and product exemptions.
Learn more about Avalara in our app directory.
Installing Your Productivity Applications
As a bonus, many of our partner resources and deals are bundled or come as a free add-on. For instance, Bill.com is included in all packages, AvaTax & Expensify are included in Business Cloud, and TPro is a separate add-on charge.
So, did you find your Goldilocks app—the one that fits your needs just right?
Great!
To install your chosen applications on your hosted desktop, simply log into your Right Networks account management portal and navigate to your user information. All applications available to install will be listed there.
Once you click the Install button, the app will download automatically.
Learn More About Cloud Hosting Today
Productivity applications are more than just practical; they can change the game for you and your firm. Contact Right Networks today and discover how investing in cloud-hosted applications can increase your team's productivity.
Recommended next