As if you weren't aware of cybersecurity already, October is Cybersecurity Awareness Month. Of course, security has become such a dominant issue for accounting firms and businesses of all types that a month dedicated to it seems a little unnecessary.  
Nevertheless, there's never a bad time to think about security and make sure your firm is as protected as it can be. Cybersecurity Awareness Month as a concept actually dates back to 2004—an era that was radically different from the one we're living in today, at least in terms of cybercrime. 
The number of cyberattacks grows every year, and accounting firms remain primary targets because of the sensitive information they deal with for clients. So, in the spirit of making this October a little less spooky on the security front, we have a list of free resources that will help you stay on top of cybersecurity trends.
Five Resources to Keep Track of Cybersecurity Trends During Cybersecurity Awareness Month
Cybersecurity has changed since the start of the pandemic and continues to evolve in the post-pandemic world. With the workforce now working in a new hybrid and virtual work environment, accounting firms and business owners need to protect against new vulnerabilities and cyberthreats. 
This on-demand webinar talks about the latest security solution technologies to combat security threats, as well as workplace collaboration tools that are critical for sharing sensitive client data, and how businesses have avoided data breaches with security awareness training.  
Cybercriminals love accounting firms because of the sheer amount of personally identifiable client information they deal with on a regular basis. Unfortunately, the reality is that most accounting firms are not as secure as they think they are, nor are they as secure as they should be.  
This eBook introduces the concept of Smart Security Management as a multifaceted approach to an effective cybersecurity strategy that keeps your clients' data secure—a strategy that includes both technology and people.  
Developing a cybersecurity strategy for accounting firms may seem daunting with so much at stake. This on-demand webinar runs through a checklist of the necessary components of a firm's security. It also highlights critical infrastructure needs and the latest IRS legal requirements. Finally, it reviews how employee security awareness training plays a critical role in an effective strategy.  
Don't worry, you're not alone! A lot of firms aren't great at dealing with cybersecurity. They don't have the in-house expertise to manage it properly. This leaves firms open to attack. In this eBook, discover five steps your accounting firm can take right now to protect client data in both the short and long term.  
Part of the challenge with cybersecurity is that you don't know what you don't know. This eBook talks about the biggest security threats to accounting firms and what the law says about security responsibilities.  
Two expert authors share five critical steps accounting firms must take. Not only to prevent but also to deal with and be able to recover from cyberattacks.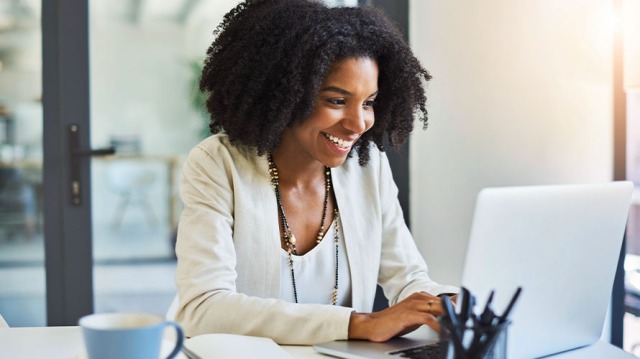 Right Networks is Your Partner in Security
Your firm needs to be able to handle whatever happens next in cybersecurity. Right Networks security tools allow firms to prepare for the cybersecurity challenges to come by enabling them to train employees, implement a flexible and comprehensive security strategy, and minimize and mitigate the impact of cyberattacks. Your firm can achieve Smart Security Management by adopting the right set of Right Networks products, including:     
Secure Cloud

: Secure and reliable cloud hosting that safeguards your data with end-to-end redundancy across all systems. Secure Cloud also provides real-time data replication and multi-layer security systems fit for the enterprise—24/7/365.     

 

Secure Workstation

: A comprehensive, secure device-protection solution to safeguard your most critical data. You can have peace of mind with added security for all your employees with one solution.    

 
Security Awareness Training

: An employee education program that provides best practices for staying safe online. Security Awareness Training from Right Networks uses a gamified training program developed by experts.    

 
Are you ready to take your firm's security strategy beyond where it is today? Contact Right Networks.    
Recommended next