The accounting firm playbook: Your winning strategy
Riddle me this: When is an accounting firm like a football team?
Answer: When their playbook is filled with game plans that are individually customized and tweaked for each matchup…er, client type.
If you're not a football fan—or your firm doesn't currently have its own playbook—the words, "Darren, I have absolutely no idea what you're talking about," might be going through your mind right now. So, let's huddle…er, talk.
Kicking off with clarity
As a very mediocre quarterback in my younger days, I was always studying the playbook that contained our team's plays and strategies. Playbooks are common in football, where coaches and team leaders rely on binders stuffed with information, plays and defensive tactics that are tailored to each of their league's opposing teams.
In the business world (the second home of the sports metaphor), a playbook is often a manual that describes a company's policies and procedures. In fact, if you've been in business for a while, you've likely got something similar among your organization's most important documents.
However, the type of playbook I'm referring to is a little different from either of the above. This playbook exists to hold the details about what it means for each client type to be holistically served, and the steps necessary to accomplish that goal. It helps your team articulate a game plan to move your clients along a path to financial success. There aren't an infinite number of strategies needed for a client to be holistically served; a playbook just spells out the plan your firm has to get them there (for more on that, see last month's Thought Leader column).
Understanding the game plan
I recently wrote an article for Inc. magazine called Worried Your CPA Isn't Working for You? (Don't worry; the subtitle is, "Here's why that's probably not true, and what you can do to elevate your working relationship." I've got your backs, my friends.)
In the article, I advise clients to ask about their accountant's playbook (again, don't worry; I also tell them not to necessarily expect a printed playbook). In my opinion, as long as a firm can quickly and succinctly provide a clear picture of what financial health looks like for their clients and prospects, it doesn't matter whether the playbook is printed out and categorized in a binder, kept in digital format in the cloud or is simply an MS Excel spreadsheet. It just has to exist.
However, whatever format you choose, you do need to have the information continually available for you and your staff in an easily accessible location. It must be kept updated as your firm evolves—and most important, that information must become part of the DNA of the firm, with the goal of making sure every client feels like the firm is continually thinking about them. That's because your playbook is a way to ensure:
Standardization and consistency. This is a way to make sure every client and client type is operating from a playbook. There's a consistent plan to move clients forward.
Client experience. However you choose to offer your services, when there's a clear understanding of product and service packages on both sides of the desk, your clients will get the right solution for their needs. It's really that simple.
Efficiency, training, scalability and knowledge. A clear and thorough playbook reduces the time your staff spends searching for information or asking questions. Based on the playbook, they should know what's next.
The right branding and positioning. If you offer different levels of service catering to clients with different budgets and needs, a playbook makes it easy for your team to explain what sets your firm apart from the firm without a plan. If you'd like to target your marketing efforts more effectively, the playbook serves as a detailed, consistent reference source that clearly lays out all the information you need to communicate the benefits of your product and pricing structure.
Taking it to the end zone
Ask any NFL or college coach where they would be without their team playbook, and I'm pretty sure the answer would be a quick, "Don't even think about that." After all, those playbooks are a vital part of the foundation of a sport that brings in hundreds of millions of dollars each year.
While your financial stakes might not be quite that high, your playbook is just as important to your business. Except, instead of being used to score points, your playbook will be used to match the right financial future to the right happy client.
All the services you offer your clients—bookkeeping, payroll, tax returns, retirement planning, advisory or business management services, and anything else—can and should be included as part of your playbook.
The important thing is to just get started, so you're not operating reactively rather than proactively—which is a win in anyone's book.
---
Fall in your firm: Change, reflection, balance and adaptation
"Life starts all over again when it gets crisp in the fall."
– F. Scott Fitzgerald, The Great Gatsby
We chose this quote to begin this article because fall is, by its nature, a time of change, reflection, balance and adaptation. And that's every bit as applicable to accounting firms as it is to us as individuals.
Just as fall prepares nature and humans for the challenges of winter, a strong firm culture prepares your firm for success amid the (warning: understatement ahead) ever-evolving landscape of the accounting profession. Which, in turn, keeps your firm in a constant state of evolution and transition—which means you need time to adapt your firm to those changes.
That's where the fall comes in. It's the calm before the storm otherwise known as tax season. It's a period during which you can catch your breath, look back over the year, see what worked, and have time to make changes to the things that didn't quite work.
So, since we're here in Thought Leader as your culture ambassadors, let's talk a little about how you can use the autumn months to effect any needed changes to your firm's culture.
Change and transformation
In the profession, change—in any context—signifies the necessity of evolving with the industry, client expectations and technological advancements. So just as trees shed their leaves in fall to prepare for new growth, firms must be willing to let go of outdated practices to make room for innovation. This is the time to stop thinking and start doing, before the flurry of tax season makes it harder to:
Foster an environment where employees feel safe suggesting and implementing improvements.
Identify opportunities for personal growth and team transformation.
Demonstrate that change isn't something to be feared, but rather an opportunity for learning and progress.
Reflection
If there's ever a time of year that's perfectly suited to introspection and self-assessment, it's the slower pace of fall. Encourage your employees to regularly reflect on their work, their contributions to the team and their personal growth. How can you help them do that? Well, you can:
Create spaces for open dialogue and self-assessment.
Encourage employees to set aside time for self-reflection, and give them some questions to consider, like:

How do they feel about their work?
What support do they need to continue growing in their role?
Are there personal growth areas that the firm can help support? Some examples: allowing time and/or a budget to take courses to improve critical thinking skills; training and mentoring inside or outside of the firm.

Celebrate achievements and milestones—both personal and professional—to promote a sense of accomplishment and motivation.
Balance
During the fall season, nature finds its equilibrium as day and night become equal. Similarly, fostering balance within the firm means staff feel a sense of well-being and job satisfaction as you:
Implement policies that promote balance, such as flexible schedules, remote work options or wellness programs.
Encourage staff to take regular breaks during the day, leave early for personal self-care, coach a child's sports team, volunteer in the community and take vacations to recharge.
Lead by example, showing that you value and prioritize a balanced life.
Adaptation
Just as trees adapt to changing weather conditions in the fall by shedding leaves and conserving resources, a strong firm culture values adaptation and staying up to date as you:
Shed old processes and technology that no longer serve the firm and conserve the ones that support the firm's successes.
Foster a learning culture that encourages continuous skill development and adaptation to industry changes.
Evaluate your firm's training opportunities regarding technology, new regulations and anything that enhances a team member's ability to move into a role.
To learn more about keeping your firm's culture strong, check out these informative blog articles by Rightworks' resident culture expert, John Mitchell:
We hope we've inspired you to take advantage of fall to change, reflect, balance and adapt your firm's culture. Just in case you need more inspiration, though, we'll leave you with another quote (what can we say, we love our quotes):
"Autumn is the mellower season, and what we lose in flowers we more than gain in fruits."
– Samuel Butler, English novelist and critic
So, while you may have lost the flowers (aka sunshine, warm temps and vacation days) of summer, you stand to gain so many wonderful fruits (aka happy and thriving employees, true work-life balance, and a firm that works on all levels) because of your diligent work in the fall. May you and your teams enjoy those fruits for a long time to come!
---

Q4: The push to greatness
There's one more major tax filing deadline on October 16, then you can relax, right?
Well, besides month-end closes, tax planning, all the other client projects, etc., (and Florida, who can't catch a break from tax extensions).
But the next tax season is always just around the corner (not that I have to remind you!). The fourth quarter is the perfect time to set your firm up for success, to put in that final push to greatness and to tie up any loose ends that didn't get done over the summer.
So, if you want to make the next one a better one, I have some tips for you.
Review your client list
If you haven't already ranked your clients based on key factors, like…
Volume of billing
Willingness to pay
Services used
Cooperation level
How much they value your services
…this would be the time to do it. Rightworks Academy members can log in and use the client transition tool to help you through this process.
After reviewing your client list, you may find that some of your clients are ready for more products, like bookkeeping or advisory. Some might not be worth the hassle of working with, for any number of reasons, and I'm here to tell you that it's OK to let them go.
Tip: Raising fees does not churn out clients—you actually do need to fire them. Some clients may be significantly underpaying for the services they use. Now is the time to do something about it. You can:
Transition them. See our Transitioning Clients guide (login required) for tips.
Fire some clients. Review the Rightworks Client's Exit Process guide (login required) for help.
Increase fees. Rightworks recommends increasing fees every year for all clients, but for those significantly underpaying, dig into why. Check out our Firm Management webinar series (login required) to learn more about which reports to run.
Do nothing and have another tax season just like you did this year.
Plan out your communications
Think of the fourth quarter as the pre-season for tax season. To use more poor sports analogies, this is when you draw up your plays and start your training plans for clients.
What do I mean? Use the fourth quarter to get ahead and plan out the next couple of months of communications to your clients. Be sure to include client instructions if you've adopted any new processes or technologies. Here's a list of possible communications to get you started:
Year-end newsletter with:

Firm updates
Holiday office hours and office closures
Firm and staff updates

Additional services (i.e., tax planning)
Engagement letters/organizers/questionnaires
Fee increase letters
Termination letters
Reminders and deadlines

Cutoff dates reminders
Supporting document upload deadlines
Payroll reminders
1099 reminders

Tax law or industry updates
Plan out your communication schedule so that they're effective and heard, but not annoying. Rightworks recommends bi-monthly communications unless something is time-sensitive. Bulleted lists work well when laying out items you want to draw attention to. See this article and my bulleted lists for reference.
Celebrate your wins
The fourth quarter can be a game-changer for any firm. Make sure to also take time to reflect and review the tapes, so to speak. This is a great time to think about what went well this year. Did you:
Adopt new tech?
Adopt a new process?
Make a process more efficient?
Land new clients?
Hire new staff?
Take more time off?
Launch a product?
Focus time on team building?
Or did you have any other wins?
Take advantage of this time to honor your work and celebrate the great work you've done with your team. Remember, a win is a win.
So, when you're able, take a deep breath—you're in the home stretch of another calendar year!
---
How to respond to notice of a data breach
There's so much talk about cybersecurity that it's easy to become numb to warnings about data theft. Almost every day, it seems there's another story about a data breach at some big corporation or public entity. Yawn, OK, whatever.
But then an email hits your inbox that brings the danger closer to you. It tells you that your data might have been, or was, compromised in a cyberattack. Not long ago, a big utility company sent an email to notify customers that one of its third-party vendors had suffered a data breach. As a result, customers' private information might have been "exposed"—in other words, fallen into the hands of cybercriminals.
In this case, the information included contact information, account numbers and basic usage information—nothing anyone could use to do much damage. But the next breach could harvest passwords, steal credit card information or siphon off something important, like private medical records. And there's nothing you can do to prevent it.
A few cautionary steps can avert disaster
You're not helpless, though, if an organization you're involved with does suffer a breach. First of all, if you're running applications with a cloud provider, your firm and your clients' data are safe. Cloud providers employ security technology and experts that can ward off cyberattacks—or, at least, find and shut them down before they can do any damage. In the cloud, you can run your firm in peace.
But that doesn't mean you shouldn't take some simple precautions. Because it's not just your business data being at risk here; your personal data is important, too. Especially if you're a sole proprietor and you essentially are your firm. No one wants to fall victim to data theft in any context.
So, what can you do when you get an email that says cybercriminals might have your data? Follow the steps below. These steps aren't listed in any particular order, but they're all good practices to follow.
Take a look at the data involved. How much should you freak out if you get a breach notice? Honestly, despite all the horror stories, you're probably not in that much danger. Many thieves only end up with data that most people would consider semi-private at best: name, address, email, maybe something like recent purchases if a shopping site is involved. Pretty much any organization that operates in the US must legally notify you of a breach. The only issue is that sometimes organizations don't discover breaches until they're weeks or months old.
Still, you should have some idea of the information exposed in the breach, and you might be better protected than you realize. There are strong protocols in place to prevent credit card fraud, and on purchases made in the US, you won't have to pay for fraudulent charges on your card. (Policies can differ internationally.) So, stay calm, but be vigilant.
Change your passwords (in your password manager). What, all of them? Yes, all of them. It's basically impossible to do without a password manager (also called a password wallet), so if you're not already using one, go find one now. Just be careful which product you pick. There's no intent here to endorse one application over another, but some password managers have been notably more susceptible to breaches than others. A little research is a good idea.
With a password manager, you only have to change one password to change them all. The app takes care of the rest automatically. Changing your passwords is exactly what you need to do after receiving notice of a data breach—and quickly. Many password managers will even let you store credit card data, so you don't have to enter it into a website. When you sign up on a shopping site, you can then skip the space where you fill in credit card data if the site will let you. Keep that information in your password wallet instead.
As always, use long, complex passwords, and don't repeat passwords from one site to another. Again, though, a password manager will largely take care of those issues for you.
Use multifactor authentication whenever and wherever you can. Get familiar with multifactor authentication, or MFA, if you're not already. With MFA, you log into an application or website with a password and use another device to confirm your login. So, when you log in on your laptop and your phone sends a text message to confirm the login, you're using the technology you need. (Note: If you're running your firm in the cloud, your cloud provider likely provides MFA already.)
MFA is important because it makes stolen passwords largely useless. A password generally does no good if the would-be data thief can't confirm a login on the second "factor," or device. Some websites and applications require the use of MFA, but many still don't. Again, when you're running apps in the cloud, you're safe. But for personal activity, you need to implement MFA even if the organization you're dealing with doesn't. It's a good thing to do right now. And if you're worried you might have fallen victim to a breach, you absolutely need to do it.
Stay alert. If the breach involves critical data, keep an eye on your most important accounts. If you see any strange activity, call the police. Seriously. At least let them know what's happening. If nothing else, you'll have a credible backup source if you get into any disputes with banks or credit card companies (which should be unlikely). Plus, you'll put law enforcement on notice of potential identity theft.
You can also initiate a fraud alert with a credit-reporting agency if you believe a cybercriminal has accessed your bank account, credit card information or other critical data. You can even go so far as to freeze or lock your credit file so that you can at least protect your credit score from damage.
More than anything else, though, you need to pay close attention to any unusual activity in your accounts—all of them, from credit cards and banks to health records.
Keep in mind, too, that a cybercriminal who has your data, even if it's just your email address, will likely target you for scams. So, stay vigilant about not clicking on suspicious links in emails or text messages.
Don't just sit there
The worst thing you can do is nothing. A data breach might not end with your bank account drained or your identity stolen. But taking a few simple precautions can mean the difference between a little aggravation and absolute disaster.
Assess your situation and respond accordingly—and protect yourself at all times with good tools and good sense.
---
The season of letting go
Fall: The season when the trees show us how beautiful it is to let things go.
You're not alone if your knee-jerk reaction to that opening sentence is, "Get the heck outta here with that, you Elsa-loving optimist."
But wait! The following tale of my malady may resonate with you, because I tend to hold on with an iron grip far too often when I would benefit more by relinquishing.
A coworker's sarcastic reply to the receipt of aggravating news, "I'm not a control freak so that doesn't bother me at all," sent me into a fit of laughter. It appealed to my own extreme Type A personality, and I immediately identified with her frustration. For those of you who don't struggle with control issues, I'd like to give you a brief peek into the lives of those of us who are deeply afflicted.
Journey to the center of a brain
When we feel helpless to solve a problem that is so obviously (in our heads) easy to address, a churning sensation starts down in the gut. As it builds, it crawls up the trunk of the body, infiltrating every nerve ending until the hypersensitivity enveloping us cues the limbic system in our brains to overproduce anger.
The only way to soothe this sudden burst of agitation is to be given clearance to take over and fix the issue. If only others involved would step aside, we superpowered organizational extremists will save the day.
As we perch on the edge of our chair with the fakest expression of calm on our face, there is a turbulent rampage going on in our mind. We know we must maintain our team spirit and NEVER let loose the behemoth that is our need for control. Proper management of our plight is our gift to those required to interact with us. If we tremble as we sip our useless chamomile tea, be patient. We'll be back with you as soon as we've harnessed Little Miss OCD.
If you're still finding it difficult to comprehend our agony, my control monster is best personified as Ursula from The Little Mermaid when she entirely loses her cool. At my worst temptation to give over to my beast, it's literally a physical feat to tamp down the eruption of rage that kicks against the back of my gritted teeth.
Since I'm spilling my nasty secret, I'll share some of the skills I've adapted for exorcising Ursula. I confess that I can't claim victory over my need for control, but I hope to be better about coping with it someday when I grow up. Until my maturity fully kicks in, the following tactics are my mental go-tos when I wrestle the inclination to push everyone out of the way and take over.
Three steps to taming your inner Ursula
Breathe. Focused breathing is a tremendous tool for smoothing out the rough edges of our emotions. Research shows that deep breathing stimulates the vagus nerve and turns off our "fight or flight" reflex. When we can identify that we've been triggered and our temper is revving up, it's in that moment that we need to train ourselves to scrub the launch of our rage rocket. For myself, I still my hands, close my eyes, drop my head to relax the bunched muscles in my neck and take a few deep breaths. If the meltdown is still threatening, I take a few more breaths. Catching myself in the early stages with concentrated breathing usually does the trick and my foe lives to see another day.
Gratitude. (Did you seriously just groan? Come on, I'm trying to bestow my how-to-be-better advice here.) There's always something to be thankful for. For instance, the system didn't update overnight, so now I can't finish my report until this afternoon. My auto-response to a conflict in my well-planned day is to initiate engine one in my bad-attitude-blast-off prep. I might even throw my pen and curse the dawn of technology for ruining my methodical work cadence. Or…I can pause, take a few breaths and choose gladness that now I have the morning to finish some back-burner tasks while I wait for the update to install.
Perspective. Maybe I'm wrong. This one stings a bit for those of us who feel like we reach conclusions at a faster rate than others. Step back out of the face of the adversary for just a sec and rationalize that you may not have all the information needed to make a snap judgement.There is a calming effect when we have the grace to quiet ourselves, take a few breaths and exude a little humility before assuming our viewpoint is superior. I have even found myself GRATEFUL for the opportunity to gain insight before I let my mouth write a check my rear couldn't cash.
At the close of my soul purge, you may be wondering how any of this relates to accounting. It relates. In fact, it relates to EVERY situation you face in life—from your personal and work relationships to how you internally speak to yourself. Anger can be fueled, or anxiety can be quelled; whether you fan the flames or calm the calamity depends on where you want to expend your energy.
We're nearing the endgame of extensions. The deadline looms. Clients are eager to have their filings completed. Employees are tired. Firm owners are on edge…and the clock just keeps ticking.
If it's yours to control, then dive in and deftly deal with it. If it's completely out of your hands, breathe. Find gratitude. Adjust your perspective. Tell Ursula she isn't welcome anymore. Watch the foliage drift gently down outside your window and be like the trees as the autumn breeze whispers, "Let it go."
---
Building a StoryBrand: Clarify Your Message So Customers Will Listen
by Donald Miller
The Intelligence Revolution: Transforming Your Business with AI
by Bernard Marr
Cybersecurity Is Everybody's Business: Solve the Security Puzzle for Your Small Business and Home 
by Scott N. Schober and Craig W. Schober
Spark: How to Lead Yourself and Others to Greater Success
by Angie Morgan, Courtney Lynch and Sean Lynch; foreword by Frederick W. Smith
---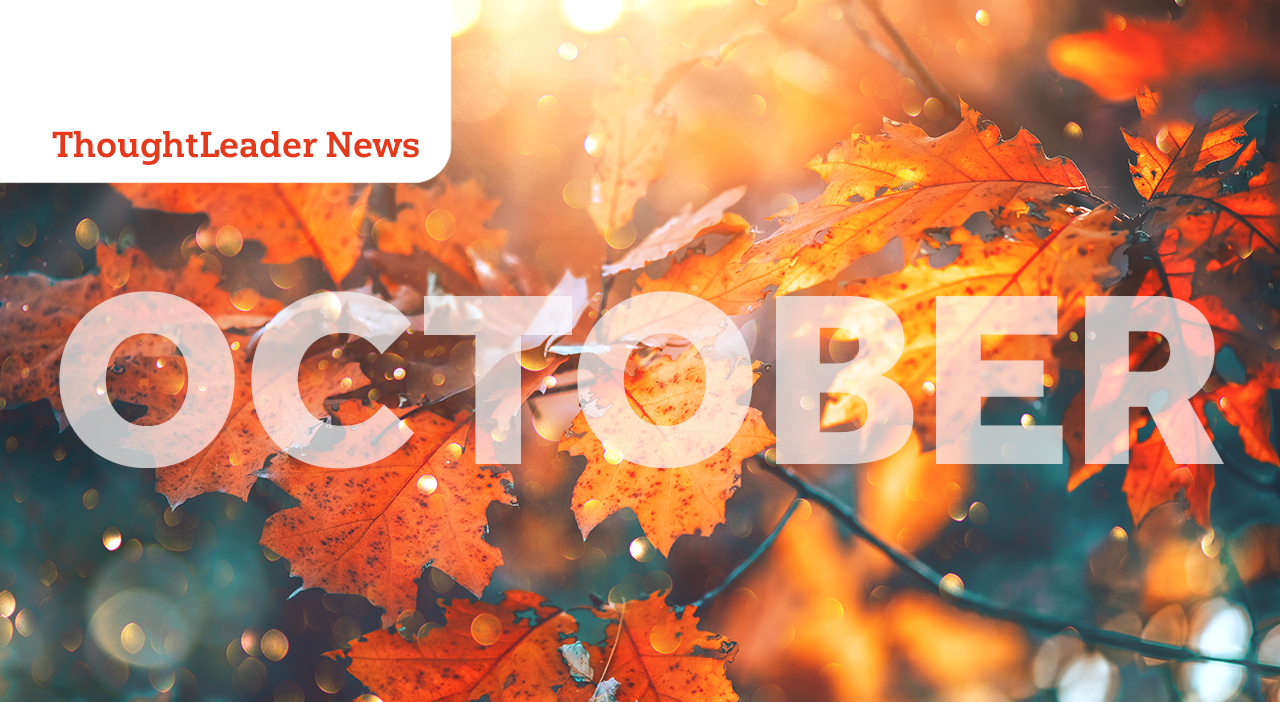 ---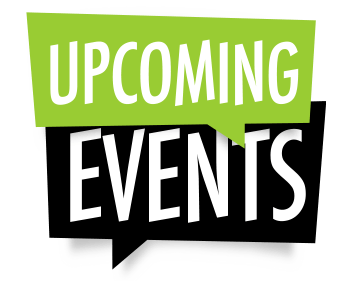 Events for Rightworks Academy members
Check out these events exclusively for Rightworks Academy members.
Upcoming webinars
October 17: Marketing Solutions webinar: How personal engagement can increase organic leads for your firm
October 18: Client relationship management (CRM) series Part 1: Managing client relationships with a CRM strategy
October 19: Fall cybersecurity update webinar
October 25: Client relationship management (CRM) series Part 2: How a CRM can improve your outbound client communications process
October 26: Customer Success update webinar
November 1: Accounting year-end best practices
November 8: Fall technology update webinar
November 14: Marketing Solutions webinar: How personal engagement can increase organic leads for your firm
November 15: Fall resource update webinar
See the entire webinar schedule and register at Community > Events > Webinars in your Rightworks.com account.
Inspire conference
Sarasota, Florida
November 28-30, 2023
November 28-30: Sarasota, Florida—Will we see you in November at Inspire 2023? We sure hope so—and if you are already registered, don't forget that the deadline for booking hotel rooms is Friday, October 20. Not registered yet? Don't worry; there's still time to join like-minded firm owners, partners and leadership from across the country for three days of inspiration, education and even a bit of relaxation!
Learn more at rightworks.com/inspire-2023/.
---
Events for members and non-members
Not a Rightworks Academy member yet? We have you covered with live and on-demand events where you can learn more about Rightworks and the latest hot topics in the profession.
Visit rightworks.com/webinars for a continually updated schedule of events.
In the spotlight this month:
Taking control of your firm's tax season with the help of automation
On-demand webinar
Out-of-control tax seasons are driving leaders to rethink their business models. It's time to take back control by implementing accounting automation—and this webinar will show you proven ways your firm can leverage automation to improve workflows, processes and business operations.
Register at rightworks.com/community-academy/events/
CPA Practice Advisor's 2023 Ensuring Success
Livestreamed conference
December 6-7, 2023
Meet your year-end CPE requirements from anywhere, on any device—no cost, no travel, no hotel! CPA Practice Advisor's two-day, livestreamed interactive continuing education sessions feature an exciting lineup of well-known accounting profession speakers.
Register now at ensuringsuccess.com/
---
What's new on the Rightworks blog?
From the sound of your firm's brand (yes, really!) to our resident culture expert's take on keeping the spark alive in your client relationships, the Rightworks blog has all the information you need to stand out from the crowd (of accounting firms). Check out our newest posts, and don't forget to bookmark the blog so you can stay up to date.
Read the latest posts at rightworks.com/blog 
---
Milestone member anniversaries
It's time to recognize the Rightworks Academy member firms that have reached their first, fifth and tenth anniversaries! Help us wish the following firms a Happy Anniversary:
1 year
Montgomery & Company, PLLC
Howard, Nunn & Bloom Inc.Schmidt Accounting LLC
TC Advisors, LLC
Equity Business & Tax Advisors LLC
Mountain Deer Financial
Cervetta Lapham & Associates CPAs
Perry, Bunch & Johnston
5 years
West Group, PC
Costanzo & Associates, PLLC
10 years
JLP CPAs
Rohm and Rohm CPAs
JSC Advisers
SPW & Associates
Pierce & Company
Abacus Accounting Center
Steven C Varey CPA
Kelly King & Co.
Compton Accounting
Congratulations on your success, and we look forward to celebrating many more anniversaries with you and your teams!