Vetting Intuit QuickBooks Hosting Providers? Start Here.
If you're considering bringing QuickBooks Desktop and its supporting applications into the cloud, you're likely already aware of the benefits of cloud hosting. 
Hosting data and applications: 
Is more secure and efficient than installing and maintaining software on your local machine.

 

Gives you, your colleagues and clients the ability to access applications and data from anywhere, in real time, from any device.

 
And because you know these benefits, you've probably started to evaluate QuickBooks hosting providers. 
But before you purchase cloud hosting, there are some key questions you should ask potential vendors…as well as answers to look for. Keep reading to find out what they are. 
1. How Well Do You Understand the Accounting Profession?
We have this pegged at number one for a good reason: your reputation. You want a cloud service provider who understands your profession. 
To find out if your potential provider understands your profession, ask them questions such as: 
How many companies similar to mine do you serve? 

 

Is there a particular vertical you specialize in?

 

Do you host and support the applications and software I use?

 

How many years have you been in business?

 
It's vital that your provider understands and has extensive experience serving firms. Accounting professionals have schedules that differ from other professionals; busier times of the year should not be hindered by your provider's downtime. If they don't understand the nuances of your profession, they may just schedule updates during tax season.  
2. How Do You Handle Support?
What if you, or one of your clients, runs into a challenge or has a question about their hosting plan? Find out how you can get in contact with your service provider, when they're available and just how good they really are. Ask them: 
Is your support offered 24/7?

 

Where is your support based?

 

What are the support channels—email, phone and chat? 

 
After gathering this information from your potential hosting provider, verify the answers! Take a look at sites like G2.com, a peer-to-peer business software and services review site. Websites such as these offer agnostic, unbiased views of companies and will present the most accurate depiction of exactly what it's like to deal with your vendor.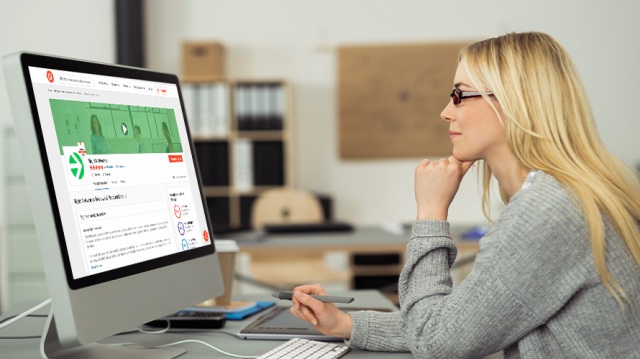 3. Where Do You Host Data?
All cloud providers have one thing in common: The data they store is hosted on a dedicated server (or better yet, servers). There's no need to ask for exactly where they host their data, as this could pose a potential security risk. Getting a few facts about the locations will suffice, such as: 
Is the data you host stored in multiple locations?

 

Are the multiple locations geographically diverse?

 

Is data stored in a Tier 1, 2, 3 or 4 data center? 

 
Reliable hosting companies have more than one data center and redundancy in place so that if one location does go offline, your data and the availability of your applications aren't impacted. 
4. What Is Your Availability and Uptime?
"Uptime is a measure of system reliability, expressed as the percentage of time a machine, typically a computer, has been working and available." (Wikipedia) 
It's a simple question that you won't want to skip: 
What is your uptime percentage?

 
Premier hosting providers have extremely high uptimes and little to no downtime. 
Think about what downtime could mean to your business in, say, late March or early April. That has a huge potential impact on your ability to service your clients or run your business.  
You'll want to be sure that someone you trust to host your most critical applications has best-in-class reliability and at least 99% uptime. 
5. What Is Your Data Backup Policy?
Your potential QuickBooks hosting provider's data retention policy is a vital piece of information. It could very well mean the end of your firm if they don't have a disaster recovery plan in place. 
Ask about backup retention with the following questions:  
Are data backups standard?

 

How long are backups retained (30, 60, 90 days)?

 

If the worst does happen and my firm needs data restored from a backup…what is the procedure?

 
Backups aren't of much use if it's a struggle to get them re-deployed to your system. 
6. Which Applications Do You Support?
If you're reading this post, chances are you rely on QuickBooks as your accounting solution. It's how you service your clients and how you keep a pulse on the financials for your business. 
But in the last several years, the proliferation of accounting-related applications has been expanding your QuickBooks solution. One word: integrations.  
Whether you need applications to manage expenses, track employee time, pay bills, manage inventory or manage client relationships, chances are there's an app to help—and you can integrate it into your accounting platform.  
Be sure that your QuickBooks hosting provider makes this possible for you.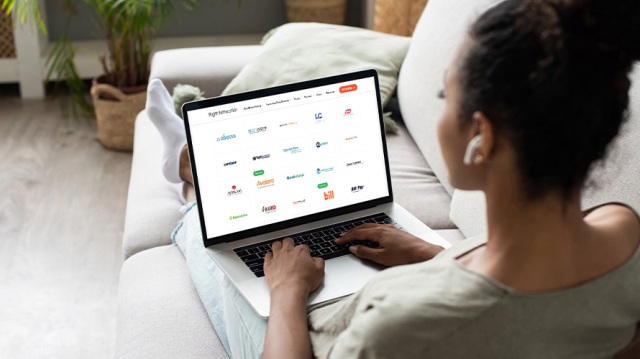 7. Are You an Intuit Authorized Hosting Provider?
If you use QuickBooks Desktop and want hosting, having an Intuit Authorized Hosting Provider is a must, must, must!  
This exclusive Intuit endorsement means that a hosting company is uniquely qualified to host and sell Intuit products (such as QuickBooks licenses). It is the best indicator that a company can give you the support you need. 
The Right QuickBooks Hosting Provider Provides More Than Hosting
With the right line of questioning, it's possible to confidently vet potential hosting providers to help you ensure that you're putting your trust in the right company.  
After all, the right QuickBooks hosting provider doesn't just give you a place to store your data. They act as strategic partners for your firm or business to ensure that you have the groundwork in place to run your organization reliably. 
Learn more about our QuickBooks cloud hosting and get Right Networks' answers to these questions by contacting a sales agent today. 
Recommended Next