What is the Cloud?
The cloud—at its core—allows us to store and access information via an internet connection.  
Most likely, you use the cloud a lot more than you even realize. For instance, a common suite of applications that you probably use every single day is Microsoft Office. 
What originally began as a set of CD-ROM software that you purchased at your neighborhood computer store has transformed into a suite of applications you can access anywhere with an internet connection. 
The cloud is what makes these applications available. If you want to access Outlook from your computer, you can either log in to the software via the desktop application or by going to outlook.com. 
If you're out and about and need access to your email before you're back at your computer, you can log into Outlook on your cell phone via app or again, by going to outlook.com on your phone's internet browser. 
No matter what the device, you have access to your email—the same email— anywhere, any time. The experience may differ slightly depending on your method of logging in, but you're still logging into your email account.  
And whatever action you take—setting up an out-of-office message, marking an email as read, changing a meeting time—that action is replicated across all your devices. 
And that's because Outlook doesn't live on any one device. It lives in the cloud.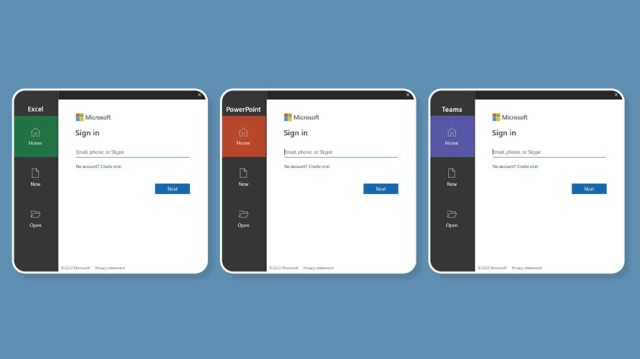 How Does Cloud Technology Work?
So how does it work? We like the way "How It Works" answered that cloud computing question by getting down to the real core question: "Where's my stuff?" 
"Two words: data centers. Anything you've uploaded to the cloud, or that you run from the cloud, exists on dedicated servers…" (How it Works) 
Information stored in the cloud isn't floating around in the sky, obviously. It's housed in data centers, on servers and protected by the people who own that server.  
There are different types of cloud services and, therefore, different levels of safeguards that the cloud service providers enlist to protect the information running on those servers.  
Learn more about the security and precautions cloud providers must take.  
Benefits of Cloud Technology
What are the benefits of cloud technology? Well, where do we begin to answer that? Let's start with this quote from IBM about how the cloud transforms a business's infrastructure into a utility, just like electricity.  
"Cloud computing transforms IT infrastructure into a utility: It lets you 'plug into' infrastructure via the internet and use computing resources without installing and maintaining them on-premises." (IBM) 
And if you take away anything from this blog post, it should be this: The cloud makes it easier to run your business. 
When your IT infrastructure—apps, software, data and information—are housed offsite with a cloud provider, you no longer need to worry about maintaining that infrastructure. That means:  
More time to run your business

 

Fewer IT headaches

 

More billable hours

 

More money being made

 
For more information about the benefits of cloud hosting, check out this Right Networks resource, which compares life with and without the cloud.  
The Cloud in Action
To close out, I thought I'd share a story about the cloud in action. It was 2020. I had just come back from seeing Barry Manilow in Las Vegas. We'd heard about COVID-19, but the severity of it hadn't sunk in…until that Thursday in mid-March. 
Our bosses announced that we'd begin working from home the next day. Our dedicated IT team pulled dual-monitor setups and charging accessories, setting up a nationwide team of 500 people. Within a few hours to comfortably work remotely. 
There wasn't a flash drive to be seen, a VPN spun up, nor any rapid-fire emails sent to personal inboxes with in-progress documents attached. 
And the next morning, our entire team logged in from home. And we're still at home. Would you like to know how many hours we lost due to the transition? 
Zero. 
Prior to the nationwide lockdowns, we already had a system in place that would allow us to collaborate easily with each other from anywhere. We share documents securely, we work with each other in real-time, and most importantly, we know that upon login every morning, our work will be there. 
And this is all thanks to the cloud. 
Cloud technology means having access to your business's resources on demand, whenever and wherever you need them. It also means permission-based access, backups that run without human intervention and assurance that the file you're working on is the latest version. 
It means flexibility, fewer IT headaches, and more time to do the things that matter… like running a business. 
For more answers to the question of how cloud technology work, call or schedule an appointment with one of our cloud consultants today. 
Recommended next