Your job becomes more challenging when essential applications aren't cloud-based. You may be surprised to discover the benefits of the cloud for accounting firms and how the cloud can help you work more efficiently and securely.
When you partner with a cloud provider, experts take care of network and equipment maintenance, application upgrades, data backup and perhaps most critically, cybersecurity.
If you're running an in-house server and trying to handle all that yourself, you're spending way too much time managing technology and not enough time running your firm. And you're putting your firm at risk because cybersecurity is becoming riskier and more complex all the time.
The right cloud partner can provide a team of experts to manage security, so you don't have to. They'll also store and back up your data in world-class data centers. A solid security partner can unlock a new world of benefits for your firm and let you get back to focusing on client services.
Here are five benefits you'll realize by cloud-enabling your firm with Right Networks.
No. 1: Collaboration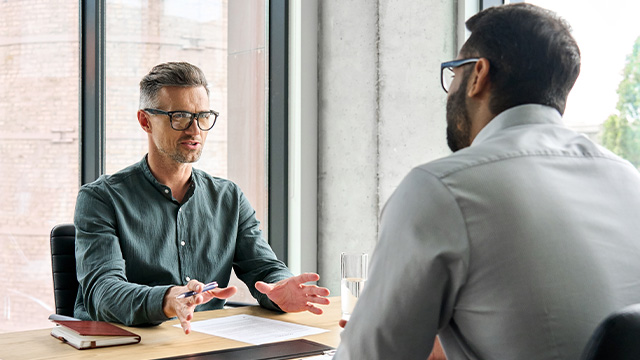 Your relationship with your clients is built on trust. There's no better way to build a foundation for trust than to communicate rapidly and safely. Clients expect service in real-time, so your firm needs a technology setup that can accommodate their requirements.
That means running critical tax and business applications, including QuickBooks® Desktop, in the cloud with a trusted partner. The cloud enables you to establish a portal in which you can securely communicate with clients from anywhere at any time and from just about any kind of device. Clients can access their data whenever they need it, and with apps running in the cloud, version control and updating information are never an issue. Client data is always up to date and ready to go.
No. 2: Simplicity
Running the traditional—and local—instance of your accounting software is a lot of work, and you can't afford to make even the smallest mistake. Not only are you responsible for maintaining financial and personal information, but you're also responsible for keeping it secure. Keeping security updated and backing up data are full-time jobs. It's unlikely your firm has the in-house expertise to do both. What's more, you don't need to do both when working with a trusted partner who can handle it for you.
A cyberattack or data loss incident can put your entire business at risk. And if a problem does occur, you're on your own to take care of it if you don't have a partner in place. A cloud provider can manage security and data backup for you as well as mitigate damage should a cyberattack occur. When you run critical apps in the cloud, you no longer have to play the role of IT consultant (or pay IT consultants)…and you can get back to helping your clients. Simplicity is one of the most fundamental benefits of the cloud for accounting firms.
No. 3: Security
Cybercriminals are constantly finding new ways to target your network and devices. Most firm leaders know security isn't something they can ignore, but too many choose not to prioritize it. Make no mistake: Accounting firms are major targets for cyber attackers because of the critical and confidential nature of the data firms deal with every day.
Your clients trust you to secure their data. You have a legal obligation to meet minimum IRS security requirements. Realistically, you need to go way beyond meeting those requirements if you want to safeguard your firm effectively. A cloud partner with a team of security experts and world-class physical security facilities can protect your clients' data without you having to devote resources to a task that's almost impossible to handle—internally, anyway.
No. 4: Backups
Cloud solutions don't just protect you from outside intruders or events. They also elevate security via backups, providing protection against hurricanes, fires or even something as small as an employee spilling coffee onto a laptop or inadvertently deleting data.
Client data is the lifeblood of your firm. A cloud partner is your wisest choice for protecting it from threats of any kind. When you partner with a cloud provider, you're covered if something major (or minor) happens. With your partner providing real-time data replication and nightly data backups, you won't lose information.
No. 5: Productivity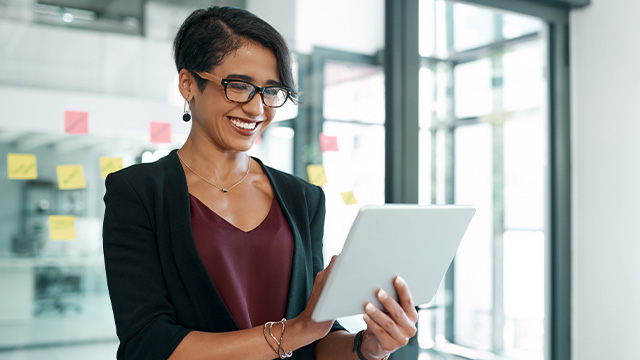 When you're working in the cloud, your entire book of business is available to you, your employees and your clients in a single environment. This makes your firm far more scalable. Easy, reliable access to client data anytime and from anywhere enables you to standardize your service offerings. You never have to worry about supporting different versions of QuickBooks or losing client data.
And when you're not maintaining your firm's technology setup, you have time to focus on being more strategic in your service offerings. You can develop new, year-round advisory services and ease the burden of tax season. You can also spend more time improving work-life balance for you and your employees. Getting more done while working less is one of the major benefits of the cloud for accounting firms.
If you're not running applications in the cloud, you don't yet know how much easier and more productive your work life could be. The right cloud partner can unburden you from difficult yet critical tasks…and let you focus on running your firm.
Make your life easier by moving your firm to the cloud. Get started today.